CJ assigns new HC bench to hear Khaleda pleas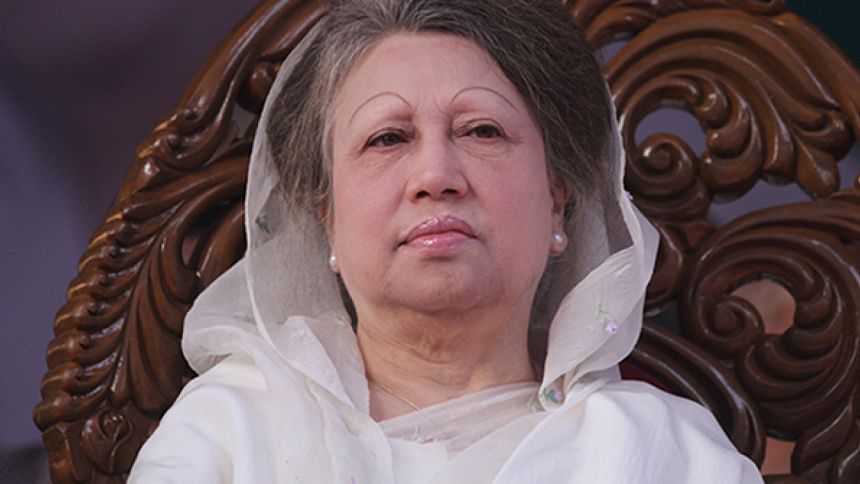 A new High Court bench has been assigned to dispose of four separate petitions filed by BNP Chairperson Khaleda Zia challenging the legality of the proceedings of three graft cases against her.
Chief justice Surendra Kumar Sinha assigned the bench of Justice Md Nuruzzaman and Justice Zafar Ahmed yesterday to deal with the petitions filed in Niko, Gatco and Barapukuria coalmine corruption cases.
Earlier on April 5, the High Court bench of Justice Md Moinul Islam Chowdhury and Justice JBM Hassan sent the appeals to the chief justice for necessary decision, saying that the counsels for Khaleda did not cooperate with the bench in dealing with the petitions.
Anti-Corruption Commission lawyer Khurshid Alam Khan, who filed the cases against Khaleda, told The Daily Star that the newly assigned bench led by Justice Nuruzzaman may start hearing the petitions later in the day.
On April 2, Khaleda had submitted an application to the chief justice through her lawyers, expressing her no-confidence in the HC bench of Justice Moinul and Justice Hassan.
Khaleda, in the application, said she may not get justice from the bench in her petition filed in Barapukuria coalmine corruption case.
The bench led by Moinul was set to deliver the verdict in the petition filed for scrapping the Barapukuria graft case on April 5.
In her application, she also prayed for transferring the plea to another bench.
The Gatco and Nico graft cases remain pending with the bench of Justice Moinul and Justice Hassan.
The ACC filed the Niko and Gatco corruption cases against Khaleda in 2007 and Barapukuria coal mine graft case in 2008.