CHT peace accord: PCJSS holds rally Dec 2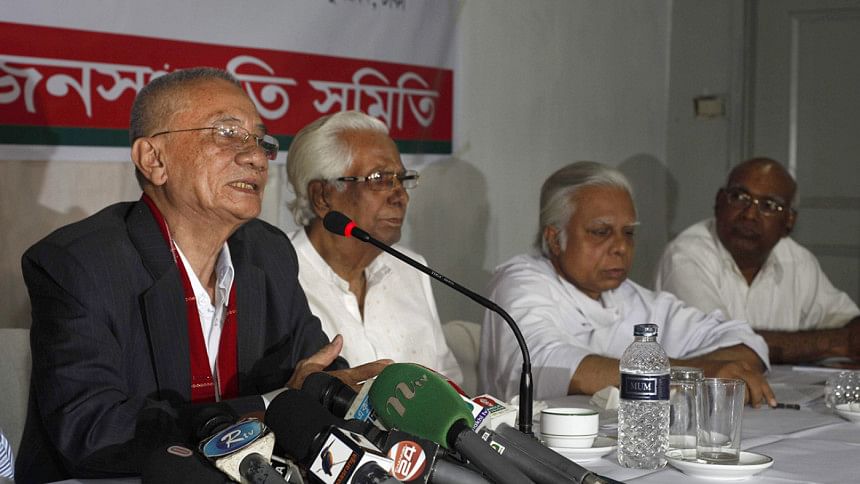 Parbatya Chattagram Jana Sanghati Samity (PCJSS) will hold a rally on December 2 from where it will announce its next course of action to realise its demand for implementing Chittagong Hill Tracts (CHT) Peace Accord.
"The organisation will announce the fresh programme at the rally at gymnasium ground in Rangamati marking the 18th anniversary of the agreement with the then government," PCJSS President Jyotirindra Bodhipriya Larma, known as Santu Larma, said today.
The government is yet to implement the peace treaty though the agreement was signed 18 years ago, the CHT leader said at a press conference at the capital's Sundarban Hotel.
The leader alleged that PCJSS, an organisation of indigenous communities of the CHT, signed the accord with the then Awami League-led government on December 2, 1997.
The CHT leader today demanded implementation of all issues mentioned in the peace accord.
"To implement the deal, the government must design roadmap, rehabilitate the Bangalee settlers living in the three hilly districts to other areas," Santu said.