Man found alive in export container at Ctg port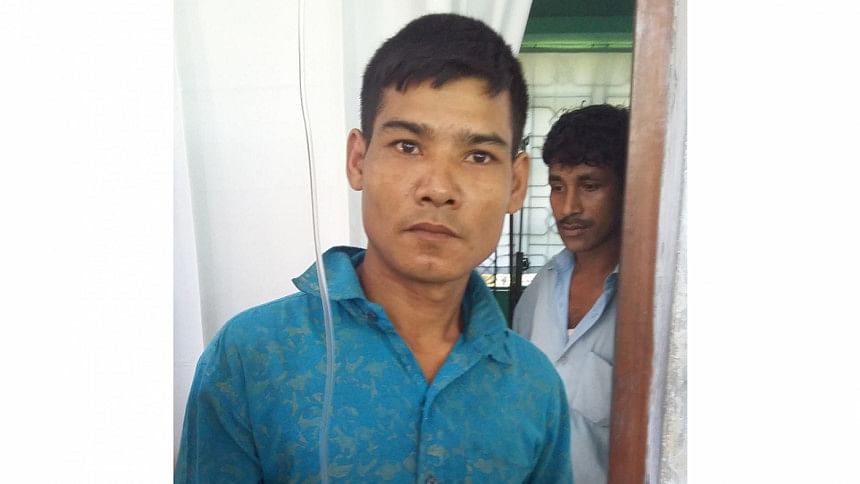 A worker was rescued alive from a sealed export container at Chittagong port this morning. 
The worker, Babul Tripura, 30, hailing from Khagrachhari's Matiranga, says he was sleeping inside the container after finishing loading, our local staff correspondent reports.
He was rescued at the clearance gate, just before the container, laden with readymade garment export, was waiting for being shipped across the sea to its destination.
Chittagong Port Authority's director for security, Lt Col Abdul Gaffar, told The Daily Star that a worker was rescued from a container at gate no. 4 of the port.
According to Babul Tripura, six workers were in the night shift loading a 40-feet container with garment material. They worked until dawn and he fell asleep inside.
The container was sealed with him inside.
"I woke up when the cargo started moving. I tried to bang on the walls, but no one would listen. Later, when the cargo stopped, I tried again. They rescued me," he said.
Port authority's security Director Lt Col Gaffar pointed a finger on the privately-managed depot company KDS Depot Logistics Ltd for negligence in checking the containers thoroughly.