CEC opens smart NID card distribution in 27 districts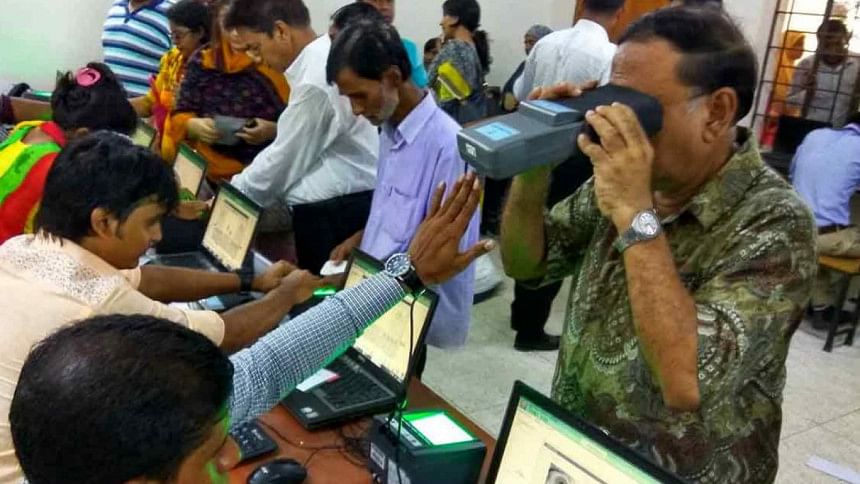 Chief Election Commissioner (CEC) KM Nurul Huda today inaugurated distribution of smart national identity cards (NID) in 27 districts of the country.
He launched it through video conferences from his office at Nirbachon Bhaban in Dhaka around 12:30pm.
Also read: Smart NID for all voters by Dec 2018
The Election Commission (EC) last month  took the decision as part of its plan to complete providing smart NID cards to all voters by December next year.
The commission, which is already distributing the NIDs in some city corporation areas, would also hand over laminated cards to new voters for a temporary period as the identification has become essential for any sort of documentation.
The commission has also taken an initiative to purchase 2,000 sets of finger print machines and 2,000 more Image Recognition Intelligence Software (IRIS) scanners. Once those machines are received, the cards would be distributed across the country in a smoother way.