Rab firing: Case filed against Khilgaon dead biker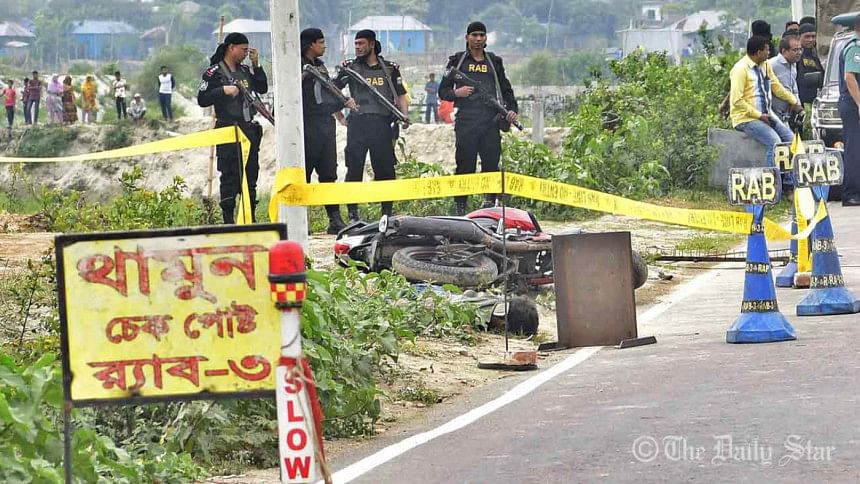 Rapid Action Battalion filed a case under the Anti-Terrorism Act over yesterday's incident where the elite force gunned down a "bike-riding youth as he defied a signal to stop" at a checkpoint in Dhaka's Khilgaon area.
Deputy Assistant Director of Rab-3 Kazi Hasanuzzaman filed the case with Khilgaon Police Station at 11:00pm last night, accusing two anonymous persons including the biker who was shot dead yesterday, Shahadat Hossain, a sub-inspector of the police station, told The Daily Star.
Read More: Biker killed at city checkpoint
Rab claimed to have recovered several bombs attached to a vest the biker was wearing and a homemade improvised explosive device from the backpack he was carrying.
The identity of the youth, aged around 25, could not be known.