Cargo aircraft crashes in Bay, 3 dead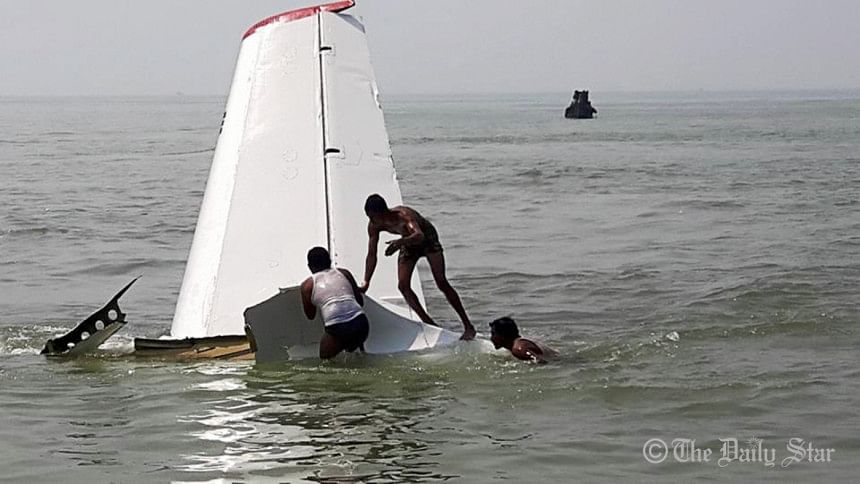 - 3 dead, 1 rescued in critical condition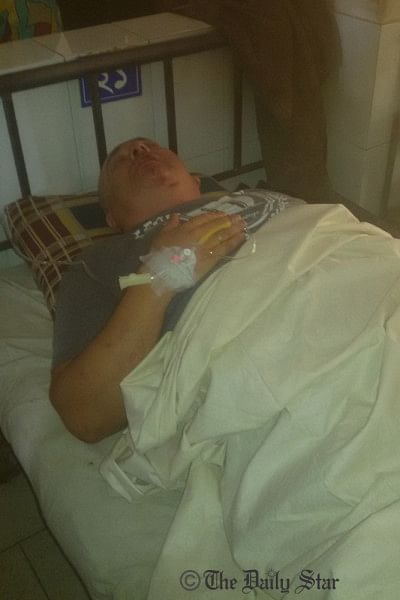 - All nationals of Ukraine
- No fire, plane just dropped, witness says
A privately-chartered cargo aircraft crashed into the Bay of Bengal this morning killing three person. One other has been rescued in critical condition.
The crash site was about half a kilometre off Cox's Bazar's Nazirtek, at the estuary of the Bay and Bakkhali River, our local correspondent reports quoting police and aviation authorities.
The Russian-owned True Aviation Limited's aircraft took off from Cox's Bazar airport around 9:30am, Sadhon Kumar Mohanta, the airport's manager, told reporters. It was transporting shrimp fry from Cox's Bazar to Jessore.
Minutes after take-off, it crashed into the sea, he said.
Fisherman Sona Mia Majhi, an eyewitness, said he did not see any fire. "The plane directly dropped into the sea. We were at shore. We rushed out with our trawler and rescued them."
ALL UKRAINE NATIONALS
Two people were initially rescued from the sea, said Mohammad Aslam Hossein, officer-in-charge of Cox's Bazar Sadar Model Police Station. One among them died. Two others were missing.
"There were four people on board. They were all Ukraine nationals," he said.
Two people, found at scene, were rushed to Cox's Bazar Sadar Hospital. One among them was declared dead, said on-duty doctor Nobel Kumar Barua.
Bodies of two others were recovered later in the afternoon, Ahsan Habib, contingent commander of Bangladesh Coast Guard's Cox's Bazar station.
The identities of the four were primarily disclosed as Capt Murad, Pilot Evan, Flight Engineer Androy and Navigator Kalcuna. However, identities of the deceased were yet to be ascertained.
Coast guard, Bangladesh Navy, Bangladesh Air Force, police and Bangladesh Fire Service and Civil Defence carried out rescue operation for hours.
Injured Wazi Morout, 47, a Ukraine national, was referred to Chittagong Medical College Hospital for better treatments as his condition worsened, an on-duty doctor said.