Cabinet nods for widening scope of dual citizenship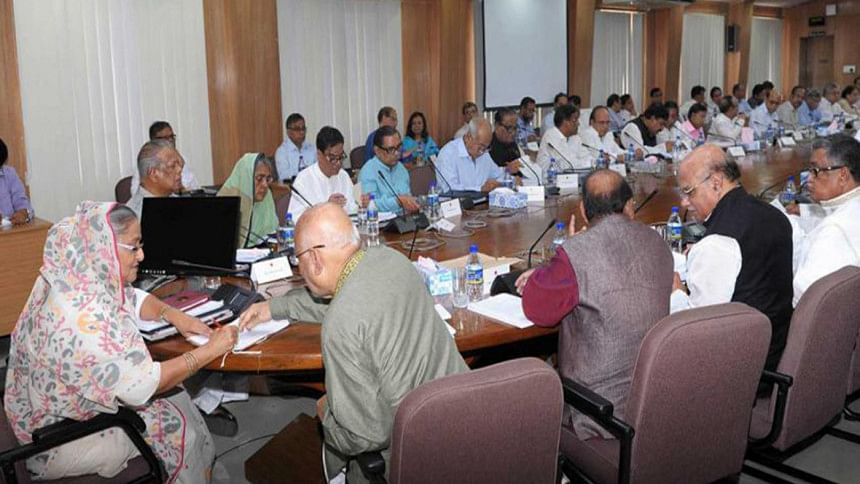 Cabinet today gave final nod to the draft of a law expanding the existing scope of getting dual citizenship.
As per draft law, Bangladeshis living in countries with which Bangladesh has diplomatic ties would be able to get dual citizenships through Bangladesh government's gazette notification.
The countries exclude the Saarc states, Myanmar and Israel. Bangladesh does not have any diplomatic relations with Israel.
The approval came at a regular weekly meeting of the Cabinet held at the Prime Minister's Office with Prime Minister Sheikh Hasina in the chair.
Briefing reporters after the meeting, Cabinet Secretary Mohammad Shafiul Alam said that the proposed law has been amended after addressing the backdated issues and incompleteness of two existing laws – The Citizenship Act 1951 and the Bangladesh Citizenship Temporary Provisions Order 1972.
The law has six chapters and 28 sections, which highlight the process for gaining citizenship, disqualification of getting citizenship, surrender and dissolution of citizenship, said the cabinet secretary.
He said the law incorporated and expanded the scope for getting dual citizenship by the expatriate Bangladeshi nationals since the expatriate Bangladeshis staying in the United States and United Kingdom have long been enjoying such facility.