Bomb attack at Laxmipur court: HC upholds death for JMB man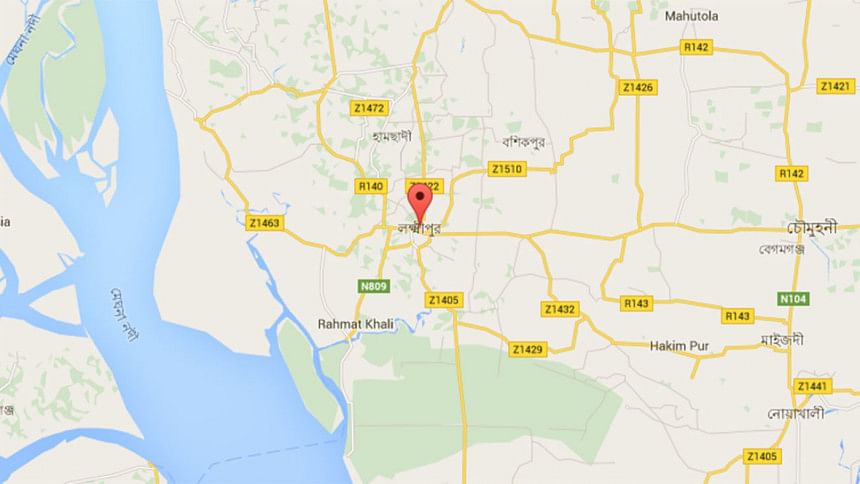 The Supreme Court today upheld the death penalty of banned Jama'atul Mujahideen Bangladesh (JMB) leader Masumur Rahman Masum in two cases filed for killing a litigant and injuring some others by carrying out a bomb attack at Laxmipur court in 2005.
The apex court also scrapped a portion of the High Court verdict that acquitted another JMB leader Amjad Ali of the same cases and ordered the lower court concerned to hold his retrial in the cases.
It asked the jail authorities concerned to transfer Amjad to the normal jail custody from the condemn cell.
A four-member bench of the Appellate Division of the SC headed by Chief Justice Surendra Kumar Sinha delivered the verdict after hearing two separate appeals filed against the HC verdict.
The SC dismissed the appeal of Masum challenging the part of the HC verdict on him and disposed of the appeal filed by the government against its portion that acquitted him of the charges.
Deputy Attorney General Sashanka Shekhar Sarkar told The Daily Star that the jail authorities could take steps for executing Masum after receiving the apex court verdict, if he did not take any further legal steps.
Masum can seek review of the SC verdict and presidential mercy after receiving the SC verdict, he added.
He, however, could not specifically say the name of the jail where Masum and Amjad are now serving.
The DAG said the SC ordered for retrial of Amjad, as the HC in its verdict observed that the trial court had not taken the charges against him of the cognizance.
According to the prosecution, the JMB activists carried out a bomb attack at Laxmipur court on October 3, 2005. Mojibul Hoque, a litigant, was killed and MA Sufian, a judge of the court, Shafique Ullah, a bench officer, and some others become severely injured in the attack.
A court official filed two separate cases-- one for killing and another under the Explosives Substance Act-- with Laxmipur Police Station the same day in connection with the incident.
On August 15, 2006, the speedy trial tribunal of Laxmipur sentenced JMB's military commander Ataur Rahman Sunny, Masum and Amjad in both the cases. Sunny's death penalty for killing two Jhalakathi judges has already been executed.
The HC in 2013 upheld the death penalty of Masum and acquitted Amjad after hearing death referehnce and their appeals against the Laxmipur court judgment.