Bogra Shia mosque attack: 2 detained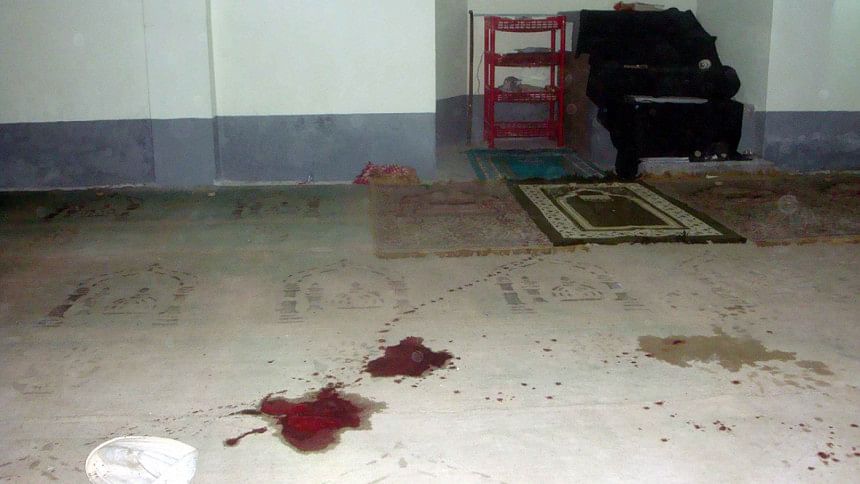 Police detained two people, early today for their alleged involvement in a gun attack at a Shia mosque in Bogra yesterday that left one dead.
The detainees were identified as Anwar Hossain, 48, resident of Maghihatra village and Jewel, 25, of Haripur village of the upazila, our Bogra correspondent reports quoting Arifur Rahman Mandal, additional police super (ASP) of Shibganj. 
Sona Mia, cashier of the mosque filed a case with Shibganj police station against unknown assailants in this connection last night.
"We carried out an overnight raid in different parts of Shibganj upazila and detained the duo for their alleged involvement in the gun attack," the ASP said.
Akter Hossain, additional superintendent of the Police Bureau of Investigation (Bogra) said they have recovered around eight rounds of bullet shells of .22 bore from the spot.
Additional police and Rapid Action Battalion forces have been deployed in and around the mosque area, the ASP added.
Three armed assailants yesterday stormed a Shia mosque in Shibganj upazila and opened fire on praying people, killing one and injuring three others.
The dead is Moazzem Hossain, 70, of Haripur. He was a farmer and also muezzin of the mosque.