Bogra passport officer stabbed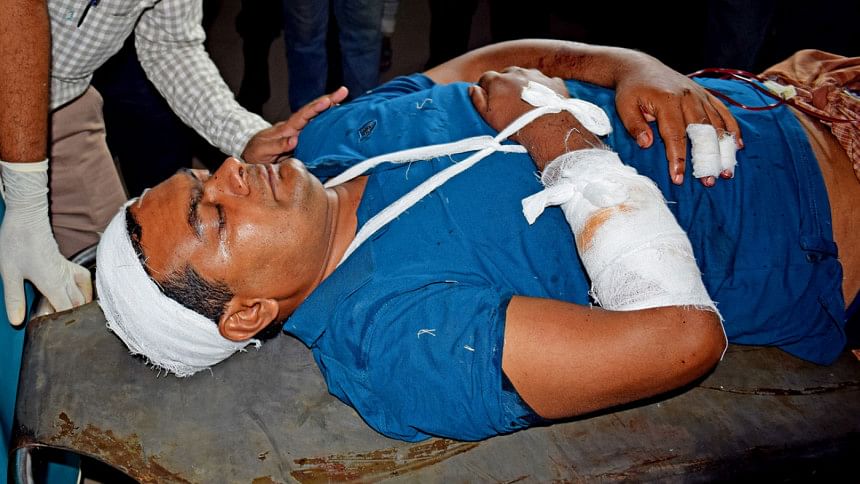 A passport official was stabbed by unknown people in broad daylight in Bogra town this afternoon.
The victim Shahazan Kabir, 37, is an assistant director of the local passport office, our Bogra correspondent reports quoting police.
He sustained stab injuries in his head, hand and leg, Nirmalendu Chowdhury, deputy director of Shaheed Ziaur Rahman Medical College Hospital, told the correspondent.
The passport official will be flown to Dhaka by an air ambulance for better treatment at the Combined Military Hospital (CMH) immediately, the doctor said.
The attackers swooped on him with sharp weapons while he was going to Jahangirabad Cantonment Bus Stand on a battery-run auto-rickshaw around 1:30pm from his office, police said.
Sonaton Chakraborty, additional superintendent of police,Bogra said, they were trying to arrest the attackers.
Meanwhile, Shahazan met the consequence as he refused to comply with the request of a local Jubo League man for issuing a passport, Bangla daily Prothom Alo said.
The attack might be the sequel to the event, the report added.