Body formed to probe teen's death for 'ferry delay'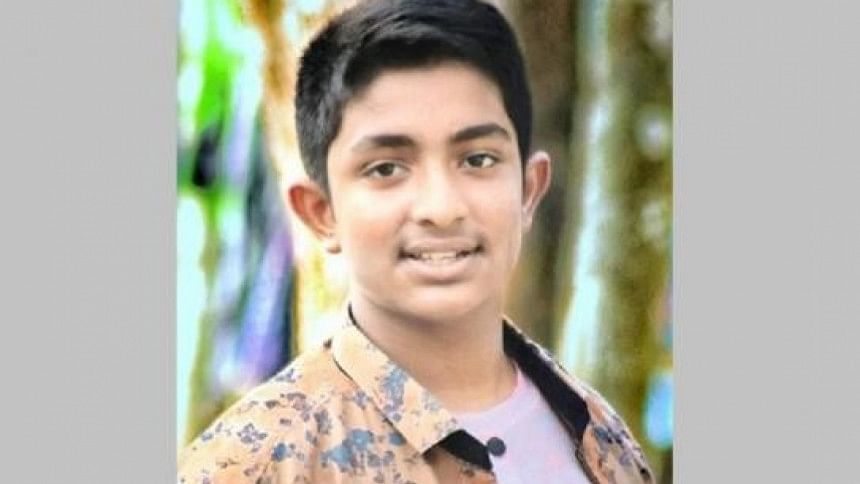 Shipping ministry has formed a probe committee to investigate into the death of a sixth grader in an ambulance on a ferry after the vessel allegedly waited three hours at the Kathalbari Ferry Terminal Thursday night for a government high official.
Shahnawaz Dilruba Khan, joint-secretary of the shipping ministry, will lead the two-member probe body, according to its press release issued today.
Also read: Injured teen dies on ferry as it waits 3 hrs for official
The other member of the probe team is Deputy Joint-Secretary of the ministry Shah Habibur Rahman Hakim.
Meanwhile, Road Safety Foundation, a non-government organisation working for road safety, today demanded strong measures be taken against the people responsible for the death of Titash while condemning the incident.
HOW DID HE DIE?
Thirteen-year-old Titash Ghosh, a student of Kalia Pilot Secondary School in Narail, was critically injured in a motorbike accident in Narail on Wednesday evening.
A day later, the doctors referred him to Dhaka Medical College Hospital for an emergency operation.
The family with the child in an ambulance was coming to Dhaka and arrived at the Kathalbari Ferry Terminal in Munshiganj around 8:00pm on Thursday.
A ferry called "Ferry Cumilla" was already at the pontoon but it had its gate closed and was not loading vehicles.
The family learnt that the ferry would be late as it was waiting for an additional secretary.
The ambulance had committed to the pontoon and could not reverse or go to another pontoon because of queues of vehicles around it.
The ferry started loading vehicles around 10:20pm when the authorities learnt that the high official was close to the terminal.
Around 11:00pm, the official arrived and the ferry started moving. Titash died on the ferry, family sources said.