BNP to win landslide victory under neutral admin: Fakhrul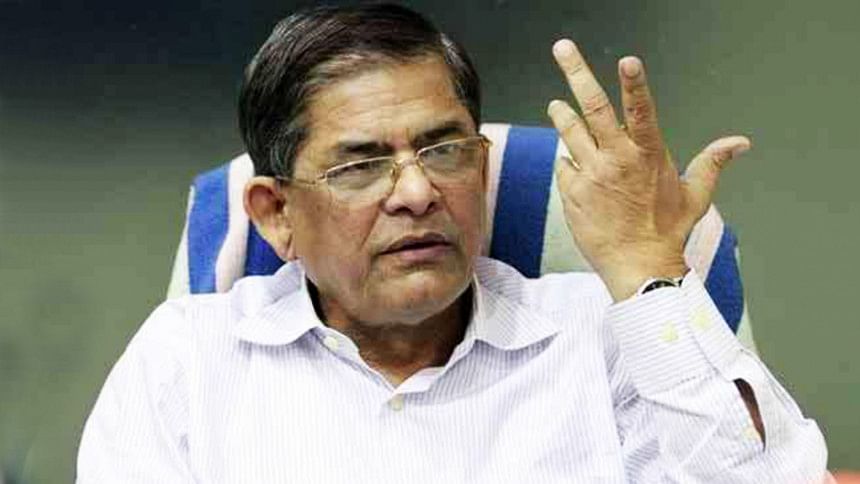 BNP Secretary General Mirza Fakhrul Islam Alamgir today reiterated that his party will participate in the next general election if it is held under an impartial and non-party administration.
"We will win a landslide victory if the national election is hold under an impartial administration," Fakhrul said while addressing a function at the party's local office in Choto Bazar area of Netrokona.
In a brief speech, Fakhrul said the ruling Awami League has become isolated from people and at the same time it has lost people's supports due to indulgence in misrules and mismanagement.
Pointing to "false" cases against thousand of BNP leaders and activists including the party chief Khaleda Zia, Fakhrul called upon the party men to make the organisation strong to hit back the "government sponsored oppression." 
The BNP secretary general also called upon the party men to wage a movement under the leadership of Khaleda Zia to restore democracy and to establish rule of law in the country.
After the programme, Fakhrul visited different flash flood affected areas in Netrokona. BNP local and central leaders were present there.