BNP leader Aslam gets bail in sedition case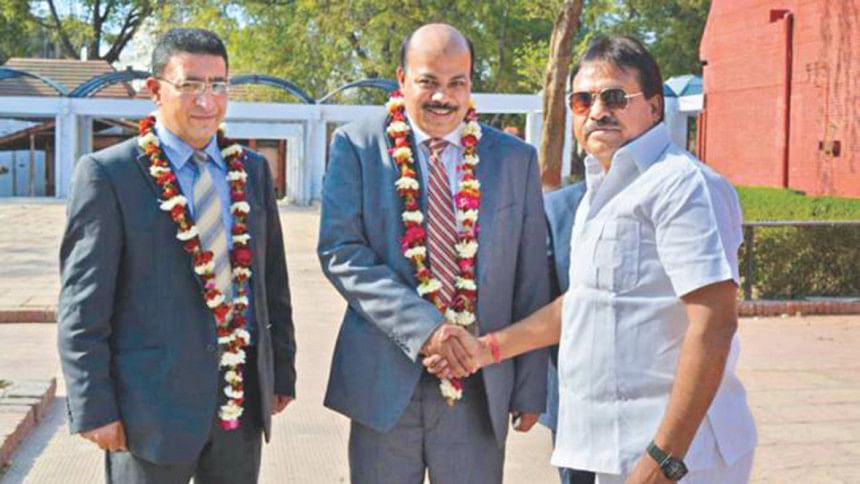 The High Court today granted bail to BNP Joint Secretary General Aslam Chowdhury in a sedition case, clearing the way for his walk out of the jail.
The sedition case was filed with Gulshan Police Station in Dhaka on May 26 last year against Aslam allegedly for hatching a conspiracy with Israel's Likud Party and its intelligence agency Mossad to oust the government.
Today, the bench of Justice Md Miftah Uddin Choudhury and Justice ANM Bashir Ullah granted the bail after hearing a petition filed by Alsam Chowdhury seeking bail in the case.
Shanjid Siddique, a lawyer for Aslam, told The Daily Star that there is no legal bar to his client's release from jail following the HC verdict as the court earlier granted him bail in two other arson cases.
The HC granted bail to Aslam on the ground that the case was filed following newspaper reports and police are yet to submit the charge sheet to the lower court concerned, he added.
Read More: I met Israeli accidentally
He has been in jail for more than one year in connection with case, he further said.
Meanwhile, Deputy Attorney General Shaikh AKM Moniruzzaman Kabir told The Daily Star that the government will move an appeal before the Appellate Division of the Supreme Court challenging the HC verdict granting bail to Aslam Chowdhury.
BNP Aslam Chowdhury was arrested from the capital's Khilkhet area on May 15 last year over the alleged plot to topple the government.
Aslam was also shown arrested in two arson cases. The cases were filed with Motijheel and Lalbagh police stations in 2015 in connection with arson attacks during the BNP-led anti-government movement.