BNP lambasts govt on BGB man abduction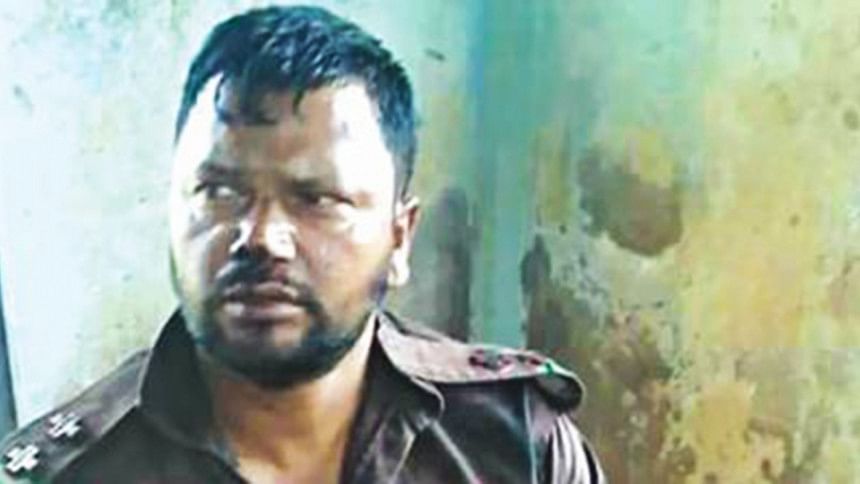 BNP today termed the abduction of a BGB member by Myanmar border force as "shameful" and demanded the government to issue a strong warning to the neighboring state to stop the recurrence of such incidents.
"Publishing the photograph of a BGB member wearing a lungi and with his hands handcuffed in a Myanmar national daily lowered our heads in shame," BNP Spokesperson Asaduzzaman Ripon said at a press briefing at the party's Nayapaltan central office.
Ripon demanded that the government immediately bring back BGB Nayek Abdur Razzak through intensified diplomatic efforts and enhance the efficiency and capability of the border force to stop the recurrence of such incidents.
Myanmar's Border Guard Police (BGP) opened fire on a BGB patrol boat in Teknaf of Cox's Bazar district in the early hours of Wednesday.
A BGB sepoy, Biplob Kumar, suffered bullet wounds during the firing and another BGB member, Abdur Razzak, was abducted by the BGP. Abdur Razzak is yet to be released by the BGP.
In the briefing, Ripon called upon the government to take necessary steps for enhancing the capability of our BGB members so that no foreign troops dare to pick them up in such an insulting way.
"They should be building with enough professional skills so that no force dares to shoot them," Ripon
Expressing concern over high-prices of essential, Ripon alleged that the prices of daily essentials are going up due to lack of the strong market monitoring by the government.