BNP demands fresh city polls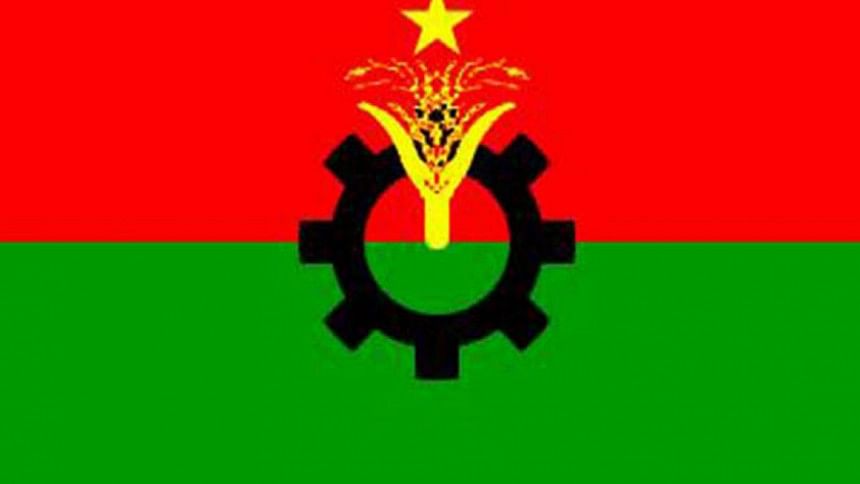 BNP today urged the Election Commission to cancel the recently held city polls to Dhaka and Chittagong alleging massive irregularities, and demanded fresh polls to the three city corporations.
"If the city polls are not cancelled, people will give a fitting reply to the Awami League-led government. They will face dire consequences," BNP standing committee member Brig Gen (retd) ASM Hannan Shah told reporters.
The BNP leader came up with the demands after placing wreaths at the grave of late president Ziaur Rahman in the capital's Sher-e-Bangla Nagar.
Flanked with party leaders and activists, Hannan Shah went there to mark the founding anniversary of Jatiyatabadi Sramik Dal, labour front of the BNP.
BNP-backed mayoral candidates for Dhaka north, south and Chittagong city corporations announced to boycott the electoral race midway, alleging "widespread rigging" in the April 28 polls.
Talking to reporters, Hannan Shah claimed that different quarters are raising questions -- why didn't the BNP go for immediate action after boycotting the polls.
"In reply, we want to say that we protested silently and that was the right thing to do," Hannan said.
The senior BNP leader also said massive irregularities, vote rigging and ruling party's threats to opposition have given us clear idea of what would happen if parliamentary election is held under the present government.
"We have also got clear idea from the Apr 28 polls rigging, what Sheikh Hasina government had done in January 5, 2014 national election," Hannan Shah added.
Replying to a question, he said leaders of BNP-led 20-party will sit "soon" to decide its next course of action regarding the anti-government movement.
Asked when they would announce their next programme, the former army officer turned politician said: "In armed forces, we never reveal strategy, strength and timing. Therefore, you will have to wait to know that."