BNP's Gayeshwar sent to jail in arson case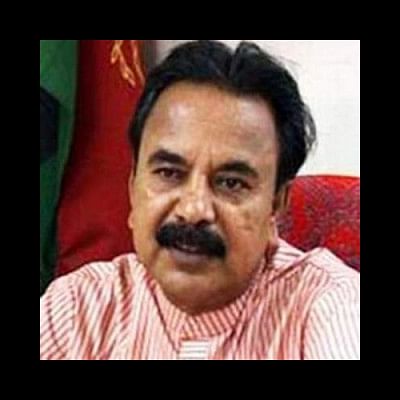 A day after issuing arrest warrant against BNP standing committee member Gayeshwar Chandra Roy, a Dhaka court today sent the BNP leader to jail after he surrendered before it in an arson case.
Judge Kamrul Hossain Mollah of the Dhaka Metropolitan Sessions Judge's Court passed the order after Gayeshwar along with his lawyer surrendered before it and sought bail in the case.
Yesterday, the same court issued arrest warrant against Gayeshwar, Sadeque Hossain Khoka, Salauddin Ahmed and 32 others in an arson case filed in December 2013.
Salauddin was earlier arrested in India for illegal trespass and is now in jail.
Judge Kamrul Hossain Mollah gave the order after the investigation officer showed them fugitives and prayed for issuance of arrest warrants.
On the same day, the court also asked the officer-in-charge of Rampura Police Station to submit report by January 27, 2016 on execution of the warrants.
Fourteen others including Aman Ullah Aman and Mirza Abbas were earlier granted bail in the case.
Police in March this year, pressed charges against 49 including the BNP leaders in the case filed for torching a vehicle at Malibagh Chowdhury Para on December 29, 2013.
On Dec 29, law enforcers went on the action after BNP-led 18-party alliance (now 20-party alliance) brought out a procession in support of BNP's March for Democracy which was set for that day.