Bill placed in JS to save animals from cruelty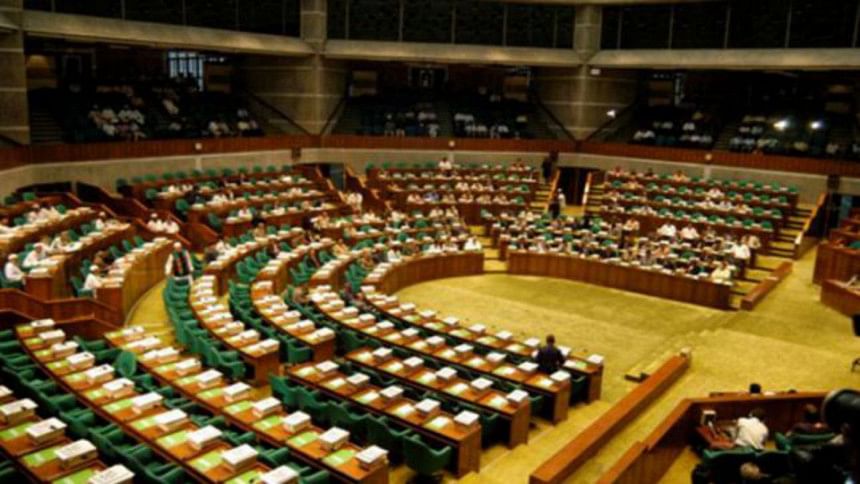 A bill was placed in the parliament today with an aim to stop cruelty towards the animals and define duties of those owners.
State Minister for Fisheries and Livestock M Ashraf Ali Khan Khasru placed the bill in the parliament titled "Animal Welfare Bill 2019".
The proposed legislature was sent to the respective parliamentary standing committee for scrutiny and the committee was asked to submit its report within 45 days.
The proposed law will replace previous 'The Cruelty to Animals Act, 1920".
The proposed law would prohibit the unnecessary killing of an animal through using poison or keeping an animal in captivity for 24 hours.
Violators of the law will be jailed for six months or fined Tk 10,000 or both, according to the proposed bill.
However, the rules would not be considered as cruelty if the animals are slaughtered on religion ground, the proposed said.
According to the proposed law severing any organ of an animal or killing any animal with poison will be considered as offence and the punishment for this will be maximum two years imprisonment or Tk 50,000 or both.