Bernicat lauds govt efforts for security
Says no one can ever feel 'completely satisfied'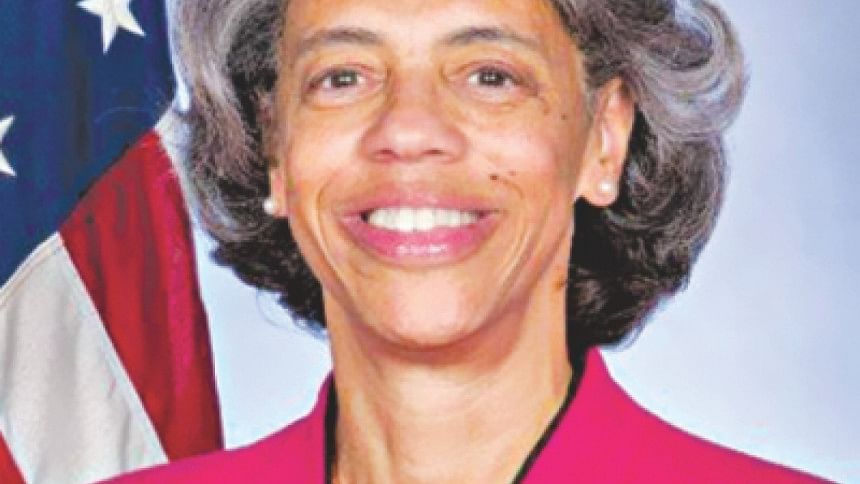 US Ambassador Marcia Bernicat today appreciated the "amazing" and "continued cooperation" by the police and other authorities here for the safety of foreigners in Dhaka.
She, however, said security is something that no one can ever feel "completely satisfied" about.
"We will keep working together," said the US Ambassador while talking to reporters at the foreign ministry after meeting with State Minister for Foreign Affairs M Shahriar Alam and Foreign Secretary M Shahidul Haque separately.
Bernicat also pulled reference of Home Minister Asaduzzaman Khan who she said made a "very important" announcement over protecting community ahead of the Christmas and New Year holidays.
"It's a constant effort and we'll keep working together." Responding to a question, the US envoy said they will have a number of "interesting and important" visits by the US official this new year.
She, however, did not disclose the dates of the upcoming visits.