BCL's tender clash in Barisal (video)
At least five were injured during a factional clash of ruling party's student front Bangladesh Chhatra League over a local tender drop in Barisal city.
The fight that took place yesterday around noon resulted in vandalism of the local Public Works Department (PWD) office and panic across the area.
Officials of PWD said that Tuesday was the last date for submitting a tender worth Tk 4.5 crore for construction of marine academy building, our Barisal correspondent reports.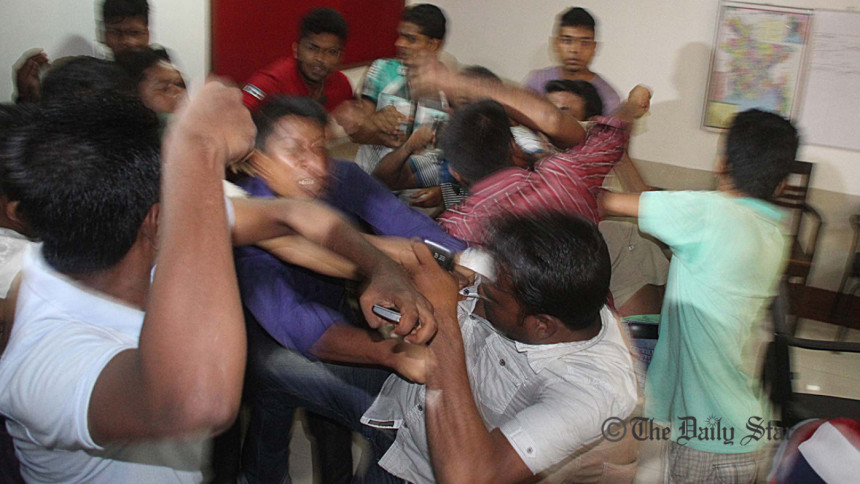 Six tenders were dropped before the clash ensued between supporters of Chhatra League's Barisal Secretary Abdur Razzak and BM College unit leader Moin Tushar.
Supporters of Tushar tried to bar Razzak and his followers to drop a bid for the tender. A fistfight ensued and went on for some time before police rushed to the spot and took control.
Monir Ahmed, a senior engineer with the local office, endorsed the facts and said higher authorities were notified. "We wanted the assistance of Rab, but they didn't respond."
Zakir Hossain, executive engineer at PWD Barisal office, ignored the incident and said six tenders were dropped at Barisal and Jhalakathi offices. "Authorities will decide on these tenders."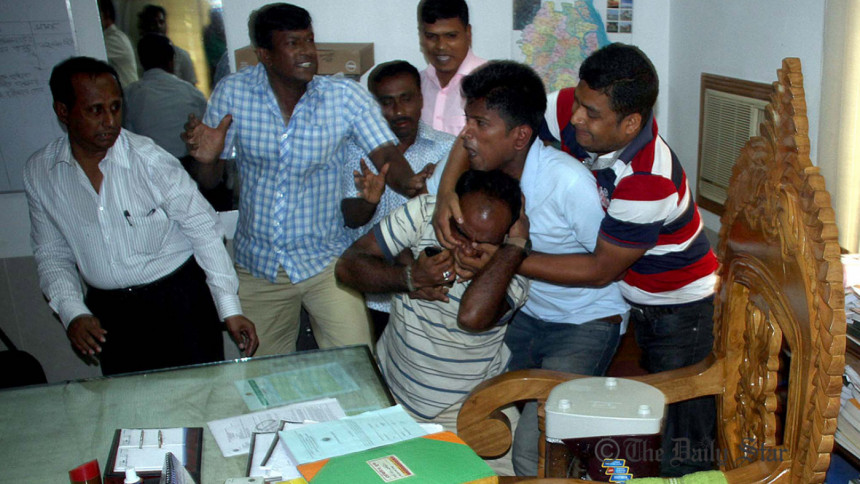 Abdur Razzak and Moin Tushar, rival BCL leaders blamed each other for the incident.
Shakhawat Hossain, officer-in-charge of Barisal city Kotwali Police Station, said police controlled the situation, but no complaint was filed until this morning.