BB official torture: SC urged to uphold case filing order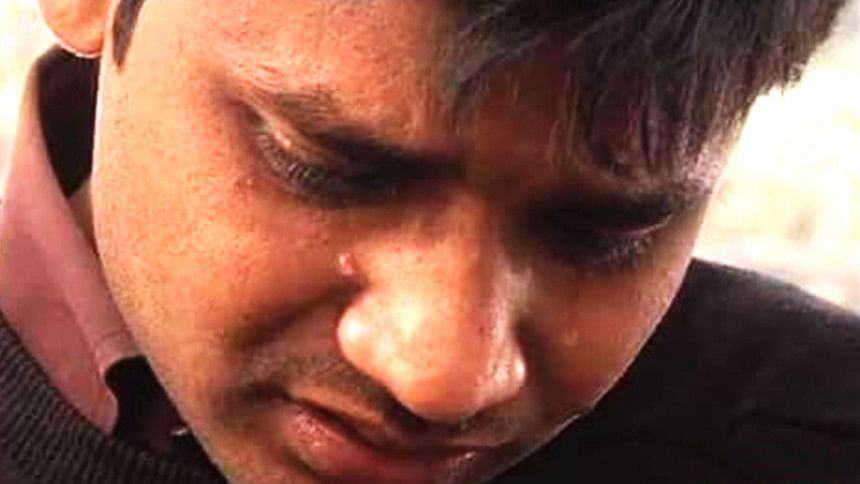 The Supreme Court has been requested to uphold the High Court order that directed police to record a case for police torture on Bangladesh Bank official Golam Rabby.
SC lawyers AKM Ehsanur Rahman and FM Zufiqure Ali and journalist Jahid Hasan submitted the petition with the chamber judge of the apex court for vacating its order that stayed the HC directives.
The chamber Judge may hold a hearing on the petition tomorrow, Ehsanur Rahman told The Daily Star.
Following a writ petition filed by the three, the HC on January 18 ordered the officer-in-charge of Mohammadpur Police Station to record the allegation of Golam Rabby about his torture as a case.
The chamber Judge of the SC on January 21 stayed the HC order following a government petition.
The judge on January 25 sent the government petition to the full bench of the Appellate Division for its hearing.
The hearing of the government petition was not held on January 25 as it was not included in the hearing list.
Some police officials allegedly tortured Rabby, 28, an assistant director of Bangladesh Bank for refusing to pay bribe of Tk 5 lakh in the capital's Mohammadpur on January 9. The law enforcers reportedly threatened him with implicating him in a false narcotics case.
Rabby alleged that he was returning to his Kalyanpur home from a relative's house on Taj Mahal Road Saturday night.
Rabby later took primary treatment at Dhaka Medical College Hospital.
Rabby, also a former news anchor at a television channel, filed a complaint with Mohammad Police Station.
Later, Sub-Inspector Masud Shikder of Mohammadpur Police Station was suspended.