Bangladesh's growth prospect 2nd highest in SAARC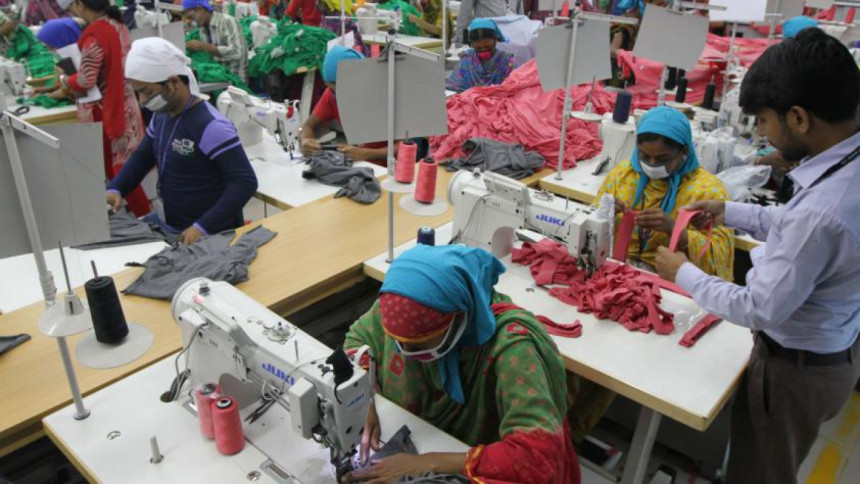 Bangladesh's growth prospect is the second highest among the eight-nation SAARC (South Asian Association for Regional Cooperation) region, according to the latest report of the World Bank.
Only India is ahead of Bangladesh in the chart of the WB's report, which observed that the SAARC region would maintain its lead as the fastest-growing region in the world, with economic growth forecasted to accelerate from 7.0 percent in 2015 to 7.4 percent in 2016.
The half-yearly 'South Asian Economic Focus' of the WB put India at the top of the chart with a forecast of 7.8 percent GDP (gross domestic product) growth for 2016 followed by Bangladesh (6.5 percent), Bhutan (5.9 percent), Sri Lanka (5.6 percent), Pakistan (4.5 percent), Maldives (3.9 percent), Nepal (3.7 percent) and Afghanistan (3.1 percent).
The report said Bangladesh has seen an increase in domestic economic activity since April 2015. GDP is expected to grow by 6.5 percent in 2015 and next year, supported by healthy agricultural production along with a recovery in services and domestic demand.
The WB, however, pointed out that slow export growth, modest rebound in remittances, and continued weakness in private sector credit growth, remain matters for concern.