Bangladeshi youth scales Himalayas' Nun Peak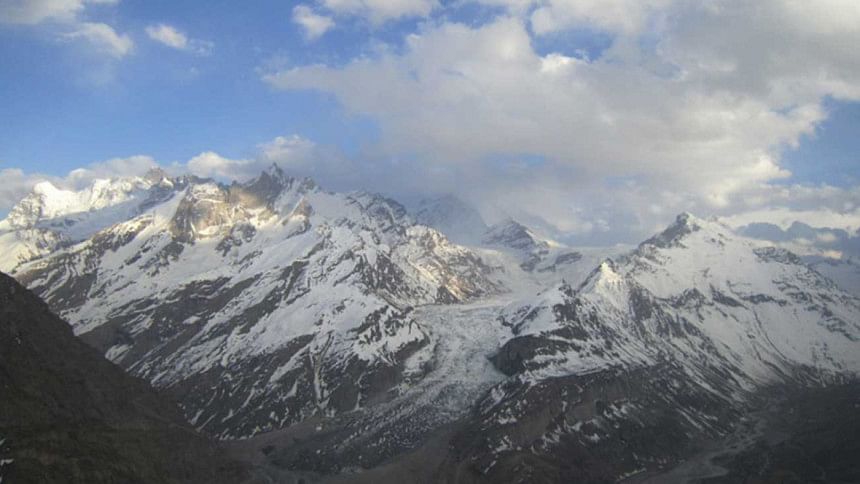 A Bangladeshi youth has scaled the Nun peak of the Nun Kun mountain massif of the Himalayas.
Rafat Hasan, a member of Bangladesh's Adventure Club of Keokradong, succeeded to reach the peak, which is 7,135 metres high, with six other Indian climbers on Tuesday, reports our Kolkata correspondent.
Famous Indian climber Basanta Singh Roy led a joint team of Adventure Club of Keokradong and Mountaineering Association of Krishnanagar of West Bengal to the peak.
Four of the other members of the team who made it to the top of the massif are: Bishwanath Saha, Ashim Mondol, Koushik Biswas and Rohit Majumder.
Kun, the other peak of the massif, is 7,077 metres in height.
The 14-member joint team set off on their journey to the Himalayas on June 20. But in the end, the seven members were successful in their expedition.
The team also includes two more Bangladeshis -- Mamun Imran and Salma Khatoon.
The climbers are all in good health and will soon be returning to Kolkata passing through Delhi, the correspondent reports.
The secretary of Indian Mountaineering Association, Ashok Roy, told our correspondent over the phone, "Conquering the Nun massif was exceptionally challenging. Climbers from both the countries have been successful and I congratulate them. They will all be felicitated soon in Kolkata."