Libya Killings: Rab claims to have arrested member of trafficking ring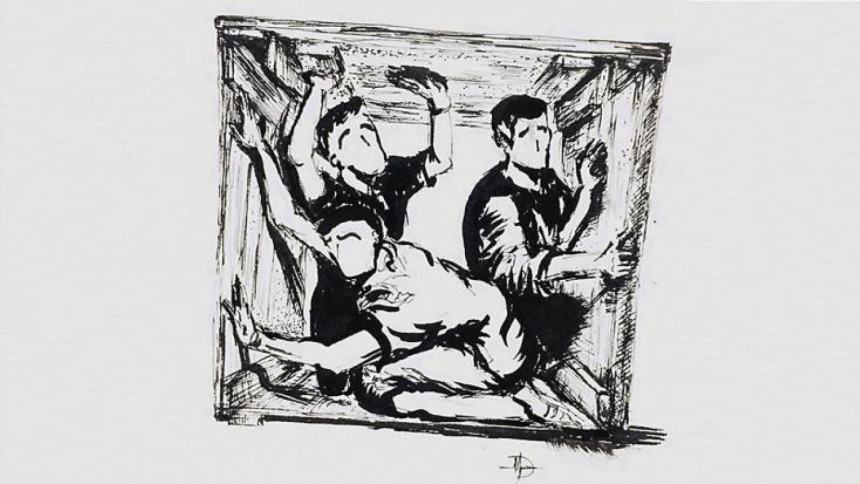 Rab claims to have arrested a human trafficker who trafficked some of the 26 Bangladeshi nationals killed in Libya on May 28.
Kamal Hossain alias Haji Kamal (55) was arrested from the Dhaka's Shahjadpur area this morning. He was one of the masterminds of the ring that trafficked the slain Bangladeshis in Libya, said Abu Zafar Mohammad Rahmatullah, operation officer of Rab-3.
Rab are looking for others involved in the racket, he added.
The special force will hold a press conference in the afternoon in this regard.
Thirty-eight Bangladeshis and some Africans were held hostage by the Libyan criminals, who could be human traffickers.
They were being brought to Tripoli on Thursday. On the way, the traffickers demanded ransom, although the victims had earlier paid up to USD 10,000 each.
At one stage, the main trafficker was killed by an African. In retaliation, other members of the gang shot at the Bangladeshis and Africans, leaving 26 Bangladeshis dead.
However, one Bangladeshi managed to flee and take shelter at the house of a Libyan family. He contacted the Bangladesh mission and informed it about the incident.