Bangladeshi Hajj stampede toll now 41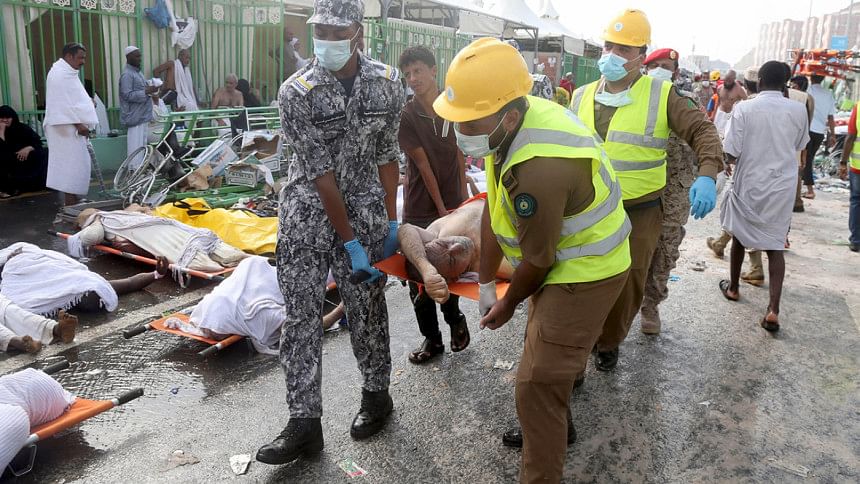 The Bangladesh mission in Saudi Arabia has confirmed death of 41 nationals in the Mina Hajj stampede last month.
In addition, 61 Bangladeshis are reported to be under treatment in different hospitals in Jeddah and Makkah, a foreign ministry press release said today.
Read more: Saudi mufti says deaths 'beyond human control'
Among those dead, identities of 18 have been confirmed while names of 12 others could be found. Efforts are underway to identify the others.
The official death toll of the Hajj stampede of September 24 is 769. However, many diplomats fear the toll might exceed thousands.
Read more: Saudi Arabia under fire
Accompanying relatives of the pilgrims and Hajj agents have been requested to help the Bangladesh Hajj mission in Makkah to identify the dead.
Saudi authorities will release details of the unidentified pilgrims once their records of fingerprints are retrieved from the database, the press release said.
Iran has been the most apprehensive in this regard since the beginning.
Furious, Iran's supreme leader Ayatollah Ali Khamenei blamed the incident on Saudi Arabia and demanded apology for the stampede.
Iran has vowed to take international legal action against Saudi Arabia's rulers in this connection.