Bangladeshi killed by colleague in Malaysia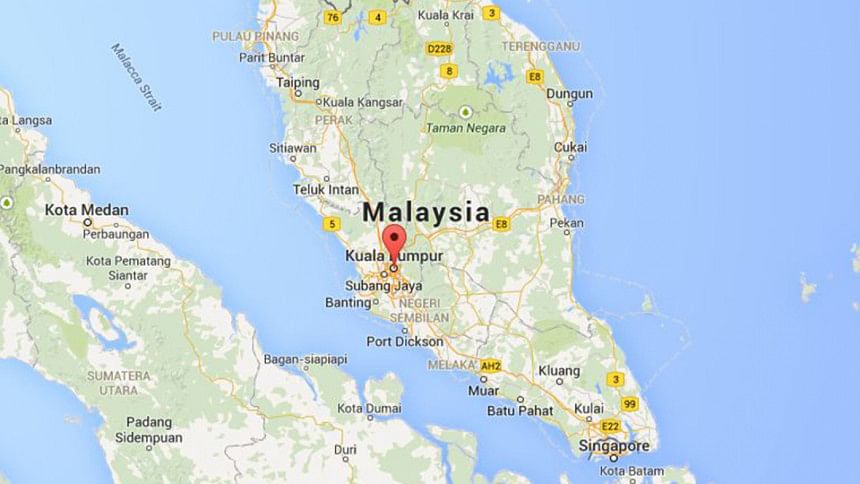 A Bangladeshi construction worker has been killed reportedly by a co-worker in Malaysia's Selanagor state.
Kuala Selangor Police Official Ruslan Abdullah said that the victim was killed by a colleague armed with a sword and his body was thrown off an under-construction building, reports Malaysian media, The Star.
He said the incident occurred between 3.30pm and 4.40pm on Thursday. He added that the suspect was jealous of the victim because he was well liked by his employer.
"Workers informed police that they had found a human head on the ground while the body was on some scaffolding near the 10th floor of the building," the official said when contacted Saturday, adding that police sent to the site confirmed the gruesome find.
The victim was killed on the 11th floor of the building before he was thrown out of a window, the daily reports quoting the police official.
"The head fell to ground level but the body landed on the scaffolding near the 10th floor. Investigations revealed the victim was a 29-year-old Bangladeshi subcontractor working there. Further investigations revealed that another Bangladeshi subcontractor who had been working at the construction site for two years, went into hiding," Ruslan mentioned.
"However, we managed to apprehend the suspect in the wee hours of Saturday morning," he said adding that the suspect has been remanded for seven days.
Bangladesh High Commission in Kuala Lumpur couldn't confirm the incident immediately.