HC restricts scrapping of 'toxic' ship MT Producer till Oct 5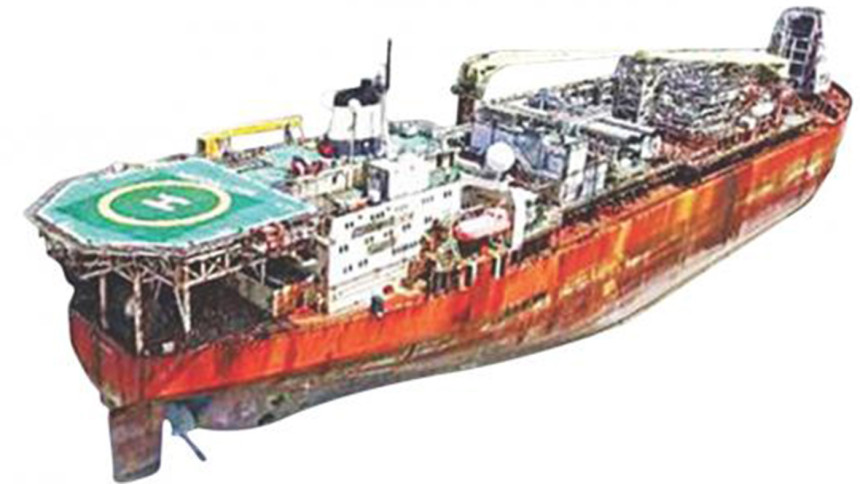 The High Court today imposed restrictions on scrapping MT Producer, an imported scrap vessel at a ship-breaking yard in Chittagong, till October 5 this year, for suspected presence of radioactive material in one of its pipes.
The court also sought for the assessment report on whether there is radiation in the ship from the expert committee formed by the government following a prayer from Janata Steel Mill (Ship Breaking Yard), which purchased the ship for scrapping.
The government has been asked to submit the assessment report to the HC by October 5. 
The court also issued a rule asking the authorities concerned to explain why giving a clearance certificate in favour of MT Producer should not be declared illegal.
The bench of Justice M Enayetur Rahim and Justice Md Jahangir Hossain passed the order and the rule after hearing a petition filed by Bangladesh Environmental Lawyers Association (Bela) seeking necessary order from it on the authorities not to break the toxic ship.
Bela recently submitted the petition as supplementary to a pending writ petition, saying that the representatives of the Department of Environment (DoE), Bangladesh Atomic Energy Commission (BAEC), Bangladesh Atomic Energy Regulatory Authority (BAERA), and the Marine Port Initiative of Bangladesh Customs (MPIBC) have visited 11 points of the MT Producer and prepared a report based on their findings.
In the report, Gamma Radiation Dose Rate at one of the 11 points was found to be much higher than Background Radiation Level, which is harmful for public health, Bela said in the supplementary petition, adding that accidents might take place if the toxic ship is scrapped.      
Following the writ petition filed by Bela, the HC on June 8 had asked for the assessment reports from the four agencies on the presence of naturally occurring radioactive material in MT Producer.