'ACC will catch big fishes, in time'
Says ACC Chairman Iqbal Mahmood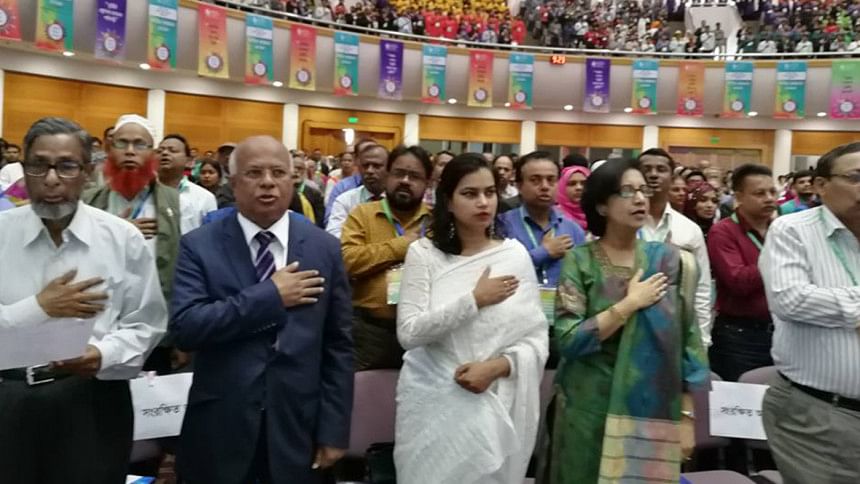 Anti-Corruption Commission (ACC) will catch big corrupts in time, its Chairman Iqbal Mahmood said today while taking an oath to stomp out graft in Bangladesh.
"In a war, you don't always advance. For strategy, you often have to retreat... we're preparing traps. Soon you will see many corrupt people are caught," he said.
"You all have to stay with us in our fight against corruption. If we derail, then you have to support us and bring us back… together we can work for the country," he added.
He was speaking at the Sonak-Sojon, Yes-Yes Friends, YPack National Conference 2018 held at Bangabandhu International Conference Centre (BICC), Dhaka.
Among those present at the programme were ex-chairman of Transparency International, Bangladesh (TIB), M Hafizuddin Khan, and its incumbent Executive Director Dr Iftekharuzzaman.
At the programme, the attendants stood up and took a solemn oath to root out corruption from the country.