Bail for Latif Siddique in 10 cases
Release possible, defence says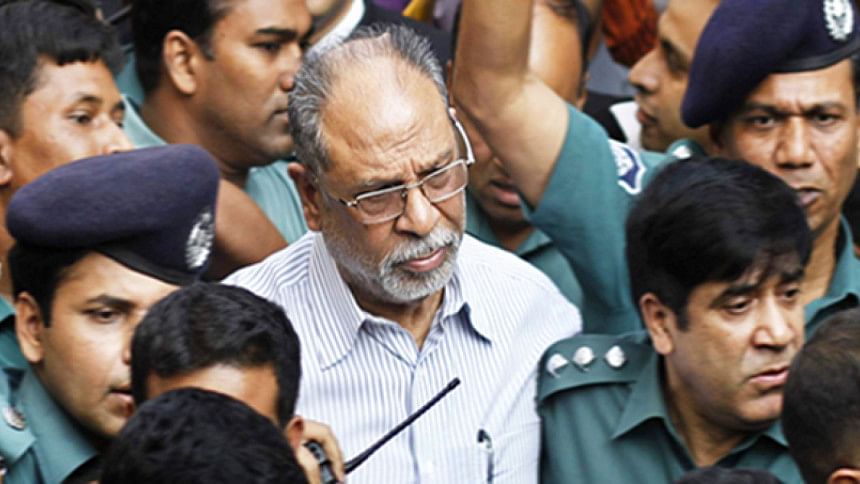 The High Court today gave ad-interim bail to former minister Abdul Latif Siddique in 10 cases filed over hurting people's religious sentiment.
The court stayed proceedings of the cases for six months and sought the government's explanation as to why those proceedings should not be scrapped.
The bench of Justice Md Nizamul Huq and Justice Md Farid Ahmed Shibli passed the order after hearing separate petitions moved by Latif Siddique challenging the legality of those cases.
Among the 28 cases Latif was implicated in, now, the former minister has bail pending in 11. But, a defence lawyer told The Daily Star that his client may get release from jail following today's order since there is no arrest warrant against Latif in the remaining cases.
The cases Latif Siddique was given bail today were seven of Chittagong and one each of Dhaka, Chapai Nawabganj and Laxmipur.
All the cases were filed in courts of 18 districts over offending religious sentiments of the people after Latif Siddique delivered a speech in London. There were multiple arrest warrants against him.
On November 25 last year, a Dhaka court sent the sacked minister to prison after he surrendered before police in a case filed over his comments that allegedly demeaned hajj.
Last month, he secured bail in seven cases. With today's bails, he has 11 more remaining.