Attack on publishers: Booksellers keep shops closed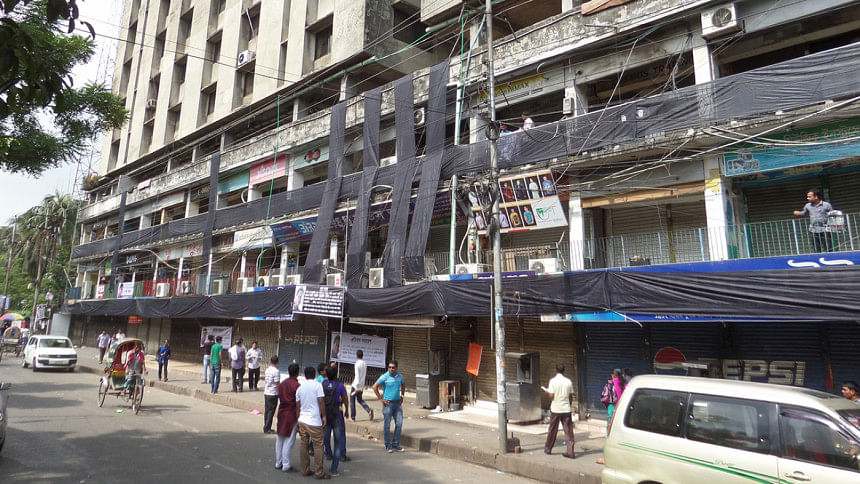 Protesting the killing of Jagriti Prokashani owner Faisal Arefin Dipan and the attack on Shuddhoshwar proprietor Ahmedur Rashid Tutul, the writers and publishers today staged silent procession in different parts of Dhaka.
Meanwhile, the Bangladesh Pustak Prokashok O Bikreta Samity kept all the book shops shut across the country including Banglabazar and Nilkhet in the capital till noon, protesting the attacks.
The association's leaders and activists also wore black badge and demanded immediate arrest of the attackers.
They also brought out a black flag procession from Banglabazar and submitted a memorandum to the deputy commissioner of Dhaka demanding security of the writers and publishers.
Talking to reporters, Alamgir Sikder Loton, president of the association, said: "Writers and bloggers were attacked first, then the publishers. Now, it seems the readers will be the next targets."
"We strongly condemn such attacks," Alamgir added.
Protesting Saturday's attacks, the writers and publishers were staging a human chain in front of National Press Club till 1:00pm when the report was filed.
While visiting the Nilkhet market, our correspondent found that the book shops were kept shut since morning.
Shah Alam of Islamia Book Stall at Nilkhet, who was seen opening his shop around 12:00 noon, told The Daily Star: "We kept our shops shut protesting the attacks on publishers and writers."