Attack on Zafar Iqbal sparks protest
The attack on renowned writer Prof Muhammed Zafar Iqbal today sparked protests in different parts of the country including Dhaka and Sylhet.
As a part of the protest, activists of Gonojagoron Mancha staged demonstration at Shahbagh intersection in the capital.
Gonojagoron Mancha spokesperson Imran H Sarker also announced programme tomorrow in Dhaka protesting the attack.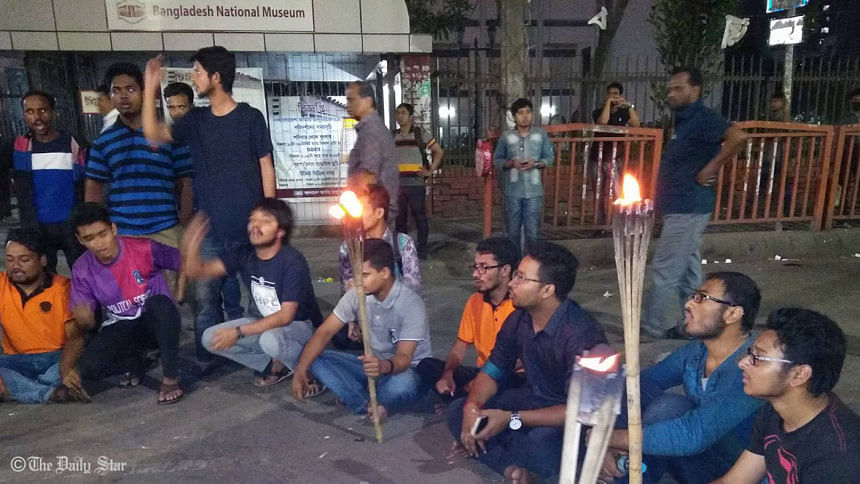 Hundreds of students of Dhaka University and Shahjalal University of Science and Technology in Sylhet also staged demonstration on the campuses after hearing the news of the attack on Prof Muhammed Zafar Iqbal.