Attack on Hindus: Nasirnagar UNO transferred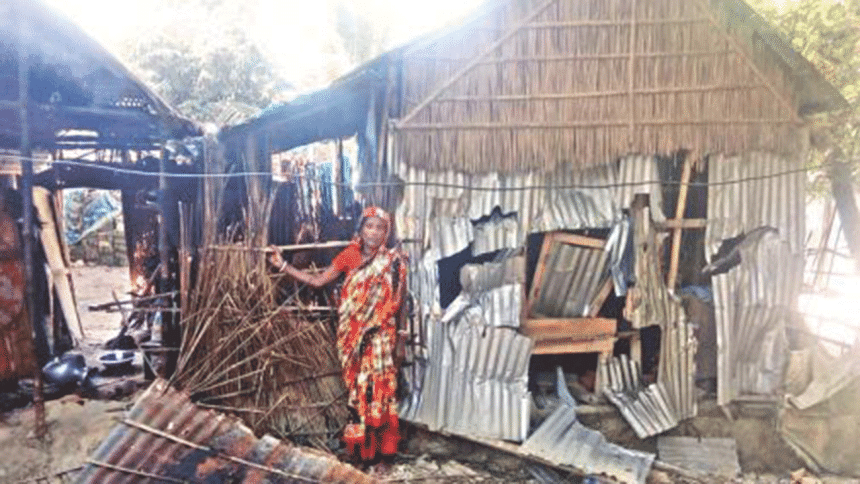 The Upazila Nirbahi Officer of Nasirnagar has been transferred amid blames on local administration for failure to contain attack on Hindu community in Brahmanbaria.
Chowdhury Muazzam Ahmed was transferred to the public administration ministry today, deputy commissioner of Brahmanbaria Rezwanur Rahman told The Daily Star.
The Daily Star has obtained a copy of the transfer order of the public administration ministry, dated today, which said the move was made for the sake of "public welfare".
Contacted, the UNO told The Daily Star that he saw the transfer as a "blessing".
Brahmanbaria has been experiencing a spate of attacks on the Hindu minority groups – the chain of which started a week ago last Sunday centering a Facebook post.
That day, zealots vandalised at least five temples and ransacked over a hundred houses. Later, twice more, attacks were carried out on Hindus – setting their houses on fire.
National rights body, rights activists and minority community leaders said that the main intention of attack was to drive away Hindus and occupy their lands.
They criticised local law enforcers and administration for failing to contain the violence.
Meanwhile, Nasirnagar Police Station this evening filed two cases in connection with torching five Hindu homes in the wee hours of Friday accusing unnamed 150 people, said Abu Zafar, officer-in-charge of the police station.
This is for the first time police filed cases related to the attacks on Hindu people and vandalising their houses and temples.