Attack on Hindu temple: Priest killed, devotee shot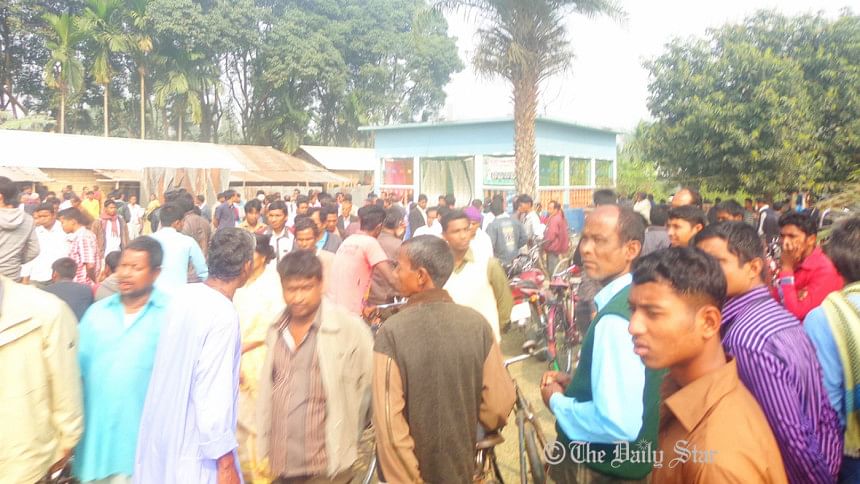 A priest was killed and a devotee shot at when miscreants attacked a Hindu temple in Debiganj upazila of Panchagarh this morning.
Deceased Jogeshwar Dasa Dhikari, 50, was the priest of Sri Sri Shantu Santo Gaurio monastery on the bank of Karatoa River.
Injured Gopal Chandra Roy, 32, was rushed to Rangpur Medical College and Hospital, our Thakurgaon correspondent reports quoting Md Kafil Uddin, assistant superintendent of police in Panchagarh.
According to the police officer, unidentified criminals started to pelt stones at the temple around 6:30am. As the priest came out hearing the sound of stones hitting the temple, the miscreants stabbed him indiscriminately.
The assailants also fired several gunshots and exploded crude bombs while fleeing the spot, leaving Gopal Chandra injured, the ASP said.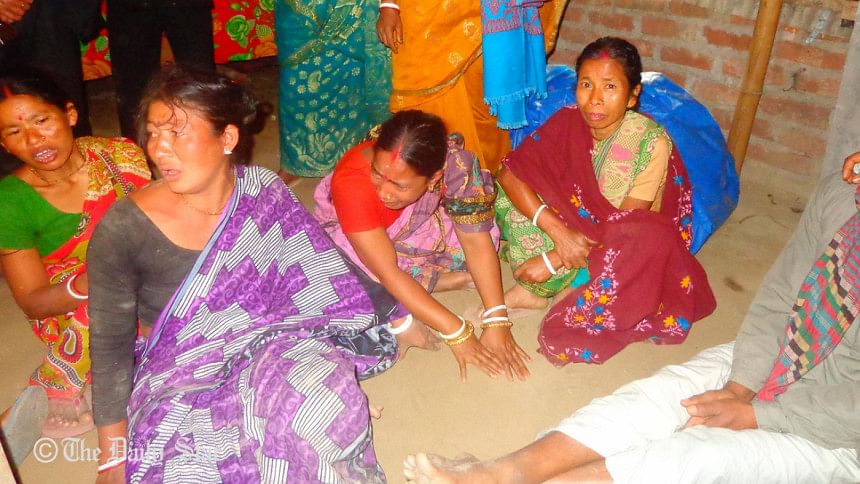 Locals told our correspondent that they saw three unknown people leaving the village riding a motorbike this morning.
With this, total three religious leaders came under attacks over the last five months across the country.
On October 5 last year, Pastor Luke Sarkar, 52, escaped an attempt on his life when three unidentified youths tried to slit his throat at his house in Pabna.
Luke, who survived the attack with minor injuries, is a pastor of Faith Bible Church in Ishwardi upazila.
Around one and a half months later, Piero Parolari, 57, an Italian doctor and pastor, was shot in the back of his head near the BRTC bus terminal in Dinajpur town on November 18 when he was riding a bicycle towards Dinajpur Medical College Hospital.