ASK to move Felani case to Indian higher court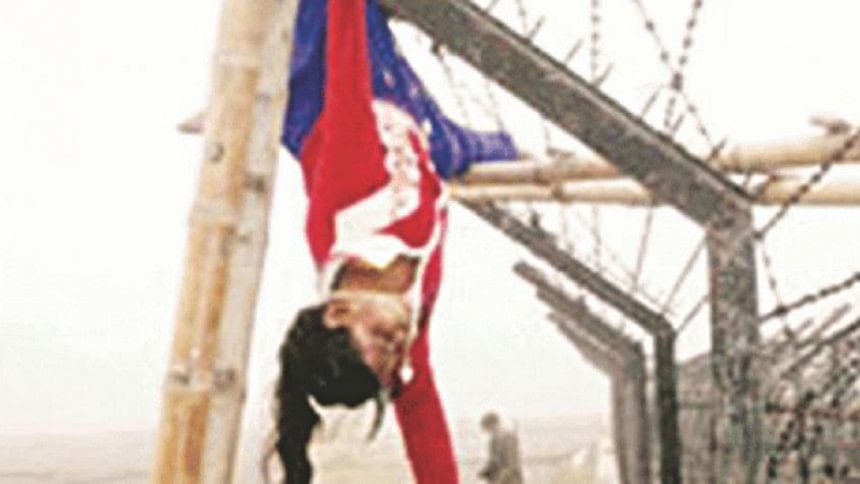 The family of Felani Khatun, who was killed by Border Security Force (BSF), has given authority to human rights body Ain O Salish Kendra, to move the murder case before the Indian higher court.
"After being deprived of justice twice in BSF court, I have given the written approval to the Ain O Salish Kendra so that it can take this case to a higher court for a fair trial," reports our Kurigram correspondent quoting Nurul Islam.
"We will put forward an application to the Indian High Commission tomorrow or the day after, seeking their full cooperation to start the case proceedings in the Indian higher court," Tipu Sultan, senior deputy director of the Ain O Salish Kendra, told our correspondent.
"I did not get any justice of the killing of my daughter. Human rights have been violated as the BSF court again acquitted one of its troopers over the killing of Felani Khatun," he added.
"I want the trial at an international court instead of BSF court. I am urging all local and international human rights groups to stand beside me so that I get justice of my daughter's killing," he added.   
A special West Bengal court of Indian Border Security Force (BSF) has upheld its previous verdict that acquitted one of its troopers over the killing of Felani Khatun.
A BSF General Security Forces court gave the verdict on July 2 after the hearing of the revision trial, our New Delhi correspondent reports.
"The court has reached the same conclusion as it did the previous time and acquitted him on the same grounds," he reports quoting sources inside the BSF.
Fifteen-year-old Felani Khatun was shot dead by the BSF while she, along with her father, was returning home from India through Anantapur border along Phulbari upazila of Kurigram on January 7, 2011.
Her dead body was hung from barbwires along the border for hours. A photo of that heart wrenching moment was caught by the media, sparking an uproar throughout Bangladesh.
A special court of the Indian BSF began trial over this incident on August 13, 2013. As an outcome of the proceedings, the lone accused trooper Amiya Ghosh was acquitted of murder charge on September 6, 2013.
Felani's father appealed to Indian High Commissioner to Bangladesh for revision trial in the case. On his appeal, proceedings of the revision trial, held in Cooch Bihar of West Bengal, began from September 22 last year.
A special Indian court of BSF acquits Amiya Ghosh again over the brutal killing of Felani Khatun along the border back in 2011. Family say they don't accept the verdict and want international trial.