Army deployment decision in a day or 2: CEC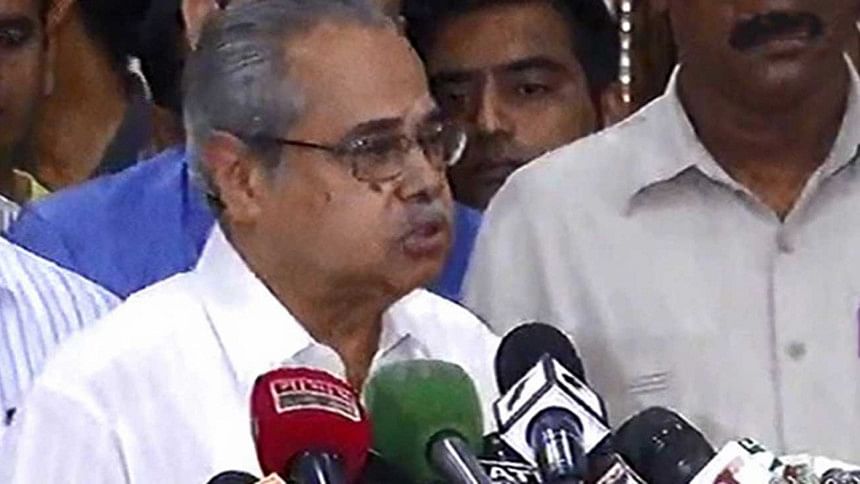 The Election Commission will decide in a day or two whether it would deploy army during the upcoming city corporation elections in Dhaka and Chittagong, Chief Election Commissioner Kazi Rakibuddin Ahmad said today.
"We have instructed the law enforcers to maintain law and order in strong hands during the polls so that no violence can take place," the CEC said.
He came up with the remark while talking to reporters after a meeting with the officials of different law enforcement agencies this afternoon.
 "We also asked the law enforcement agencies to show its utmost strength to control the law and order if anyone tries to create chaos during the polls," Rakibuddin said.
He said the commission will take steps on army deployment according to the opinion given by the officials of Rapid Action Battalion, intelligence agencies, Detective Branch of Police and other officials of the different ministries during today's meeting.
The officials of the EC, home ministry, law enforcement agencies, intelligence agencies and Armed Forces Division met the CEC and other officials of the commission at 11:00am today.