Ansar-Al-Islam claims blogger killing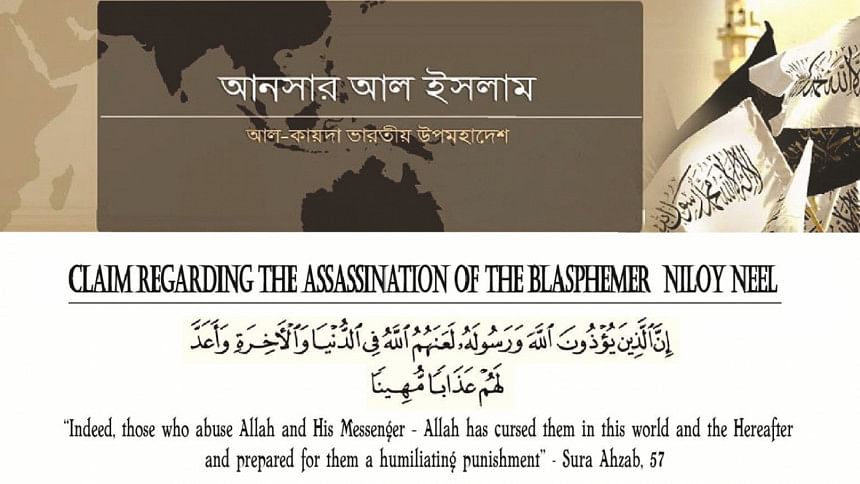 Ansar-Al-Islam, Bangladesh chapter of al-Qaeda in the Indian Sub-Continent, has claimed responsibility for the killing of blogger Niladri Chattopadhyay terming him an enemy of Allah.
Read more: Yet another blogger killed

In an email sent to media houses in Bangladesh, it said, "Alhamdulillah! Mujahidin of Ansar-Al-Islam (AQIS, Bangladesh Branch) carried out an operation to slaughter an enemy of Allah (swt) and His Messenger (peace & blessings be upon him), whose name is Niloy Chowdhury Neel."
However, the authenticity of the email issued by Mufti Abdullah Ashraf, who claimed himself to be the spokesman of Ansar-Al-Islam, could not be verified independently.
The online activist Niladri Chattopadhyay, 40, was stabbed to death by unknown assailants at his East Goran residence in Dhaka this afternoon.
A group of four youths stabbed the blogger indiscriminately in his flat on the 4th floor of a five-storey building around 1:30pm, the victim's wife Asha Moni told The Daily Star.