Another dies of dengue; unofficial death toll now 68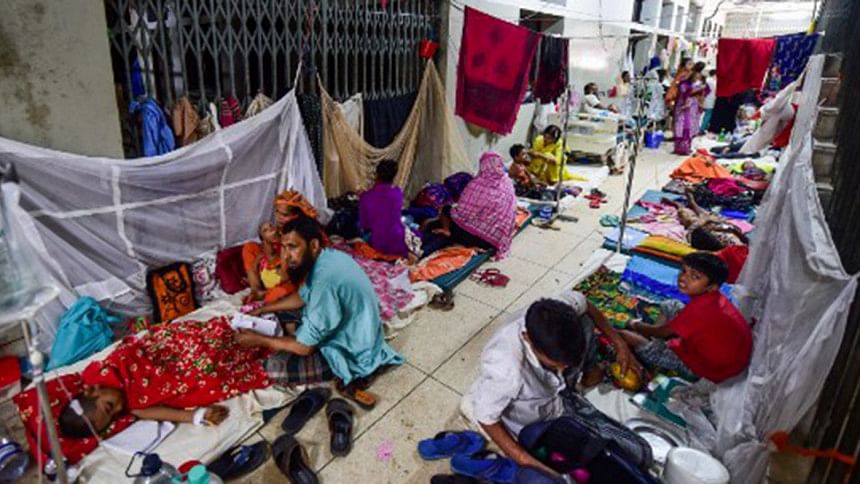 Another person died of dengue fever today taking the unofficial death toll to 68 in the recent outbreak of the mosquito-borne tropical disease in the country.
The deceased, Aulad Hossain, 32, was admitted to Dhaka Medical College Hospital (DMCH) with symptoms of dengue and passed away around 4:30am, Assistant Director of DMCH Dr Naseeruddin told The Daily Star.
A record 2,348 dengue patients got admitted to hospitals across the country in 24 hours since 8:00am Monday, according to a DGHS report. 
A total of 29,912 people has been infected with dengue until yesterday, the highest ever in the country. Last year the number was 10,148. 
The official death toll in the dengue outbreak this season is said to be 23 till yesterday.