Air Vice Marshal Mahmud new envoy to Brunei
Abdul Hye to Algeria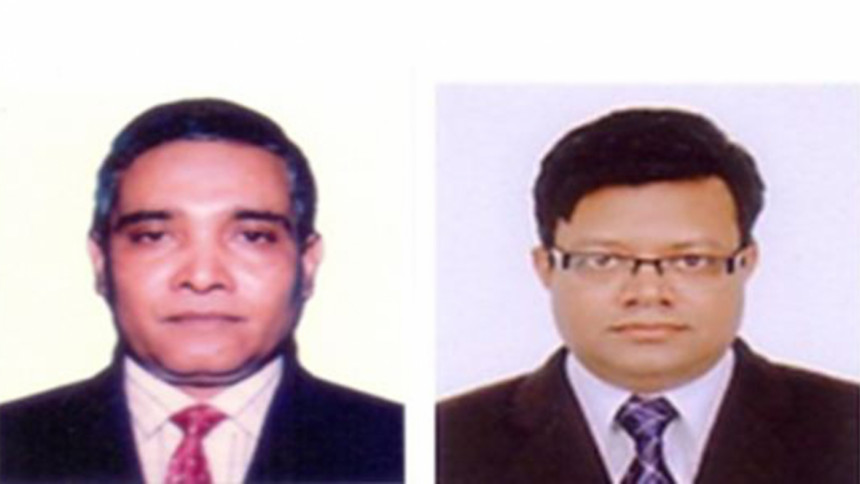 The Government has appointed Air Vice Marshal Mahmud Hussain as the next High Commissioner of Bangladesh to Brunei Darussalam.
He will replace Mohammed Abdul Hye, who has been appointed as the new Ambassador of Bangladesh to Algeria, according to a foreign ministry press release issued today.
Air Vice Marshal Mahmud Hussain joined Bangladesh Air Force on September 19, 1979. In his long career, he served as the chairman of Bangladesh Civil Aviation Authority, as deputy director (training) and deputy air secretary and director (recruitment) of Bangladesh Air Force.
He served in two UN missions, one in former Yugoslavia and the other in Democratic Republic of Congo.  He was also the Chairman of D-8 DGCA Forum in 2013-14.
Air Vice Marshal Mahmud Hussain is married and blessed with two daughters. He has immense fascination for reading, writing and listening to music.
Meanwhile, career diplomat Mohammed Abdul Hye belongs to the 1986 batch of BCS (Foreign Affairs) Cadre.
In his diplomatic career, besides being the high commissioner of Bangladesh in Brunei, he also served as consul general of Bangladesh in Dubai. He served in Bangladesh embassies in Manama, Moscow and Bangkok in various capacities. He also worked as director general (administration) in the ministry.
Mohammed Abdul Hye graduated from Bangladesh University of Engineering and Technology (BUET) in Dhaka. In personal life, he is married and has two sons.