Deploy magistrates to take action against air pollution: HC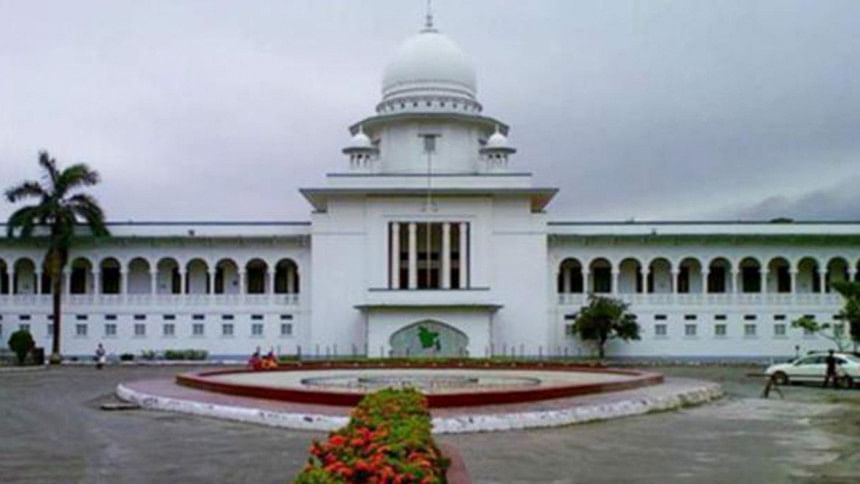 The High Court today directed the public administration secretary to deploy five executive magistrates within a month under the Department of Environment (DoE), to take necessary action against air and environment pollution across the country.
The court also ordered the DoE to formulate a guideline with the help of relevant experts from universities and NGOs to prevent pollution and improve air quality in the country.
The director general of DoE has been asked to submit a report on compliance of the directive before the court by March 10.
The HC bench of Justice FRM Nazmul Ahasan and Justice KM Kamrul Kader came up with the order during the hearing a writ petition filed by the Human Rights and Peace for Bangladesh (HRPB), seeking necessary order to prevent air and environment pollution in Dhaka.
During the hearing, DoE Director General Dr AKM Rafique Ahammed appeared before the HC bench as per its January 13 order.
He told the court that the DoE has taken different steps to prevent environment and air pollution, including shutting down illegal brick kilns in the country.
But the DoE has a shortage of manpower, including executive magistrates, to enforce the step, he added.
DG Rafique said the DoE has only three executive magistrates, although it needs at least eight to launch drives against pollution across the country.
Advocate Manzill Murshid appeared for the writ petitioners, while Deputy Attorney General Abdullah Al Mahmud Bashar represented the state.
On January 13, the HC issued some directives for the government to reduce air pollution in and around the capital, and also ordered the DoE to shut down the rest of the illegal brick kilns in five districts, including Dhaka, in the next two months.
It also asked authorities to seize the vehicles emitting black smoke beyond permissible limits in Dhaka.
Besides, a HC bench summoned the DoE director general to appear before it today to explain why air pollution in Dhaka city could not be reduced.