AG gets death threat again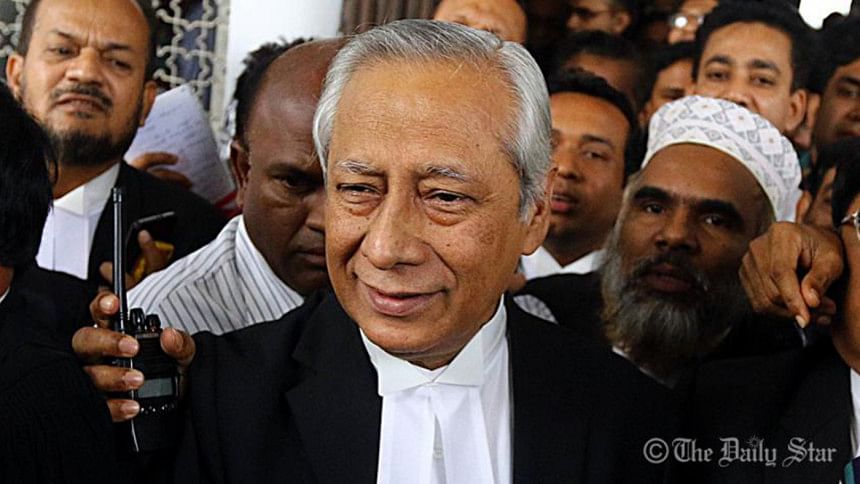 Attorney General Mahbubey Alam once again received death threat today allegedly by Jamaat-e-Islami for his role in war crime trial.
"I received a letter this afternoon that said I would be killed in a month," Mahbubey Alam told The Daily Star.
"The senders introduced themselves as leaders of Jamaat-e-Islami," he said.
"You have killed Salauddin Quader Chowdhury and now trying to kill Mir Quasem Ali," he quoted the letter.
Mahbubey Alam's private secretary filed a general diary with Shahbagh Police Station this evening in this connection, Abu Bakar Siddique, officer-in-charge of the police station, told The Daily Star.
"We are investigating the matter," the police official added.
Earlier on November 18, 2009, the attorney general received another death threat by post. Police arrested one in this connection.