After 1 hour, they realise it's SSC question paper of 2014!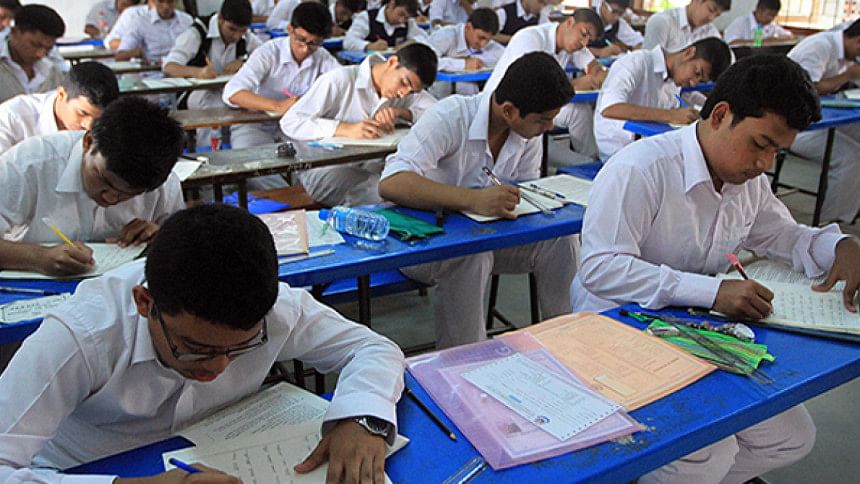 Students of an examination centre in Manikganj were given question papers of 2014 in their first Secondary School Certificate (SSC) exam yesterday.
It was more than one hour later that the authorities of Raydakhkhin Koninur Memorial High School came to realise their mistake and rectified immediately.
More than 16 lakh tenth graders sat for the Bangla first paper examination of the SSC tests that started from yesterday. It began at 10:00am simultaneously throughout the country.
But students sitting for the tests in the Raydakhkhin school became aware after an hour that they were handed the question papers from two years ago.
There were 44 candidates sitting for the exams at that centre, our Manikganj correspondent reports quoting Radhe Shyam Saha, hall superintendent and the head teacher of Joymontop High School.
"We were given fresh questions after 1 hour and 10 minutes," said one candidate Sumaiya Akhter of Dhalla Union Council High School. "We were given additional time, but it's something that gives you mental pressure."
Dhalla Union Council High School's headmaster Abul Kalam Azad said guardians have slammed the "mistake" and they were furious about it.
Singair Upazila Nirbahi Officer Sheikh Jahidul Islam said he took necessary steps immediately after getting the information in this regard. 'We will see about it," he said.