Kamal warns of action for derogatory remarks on religion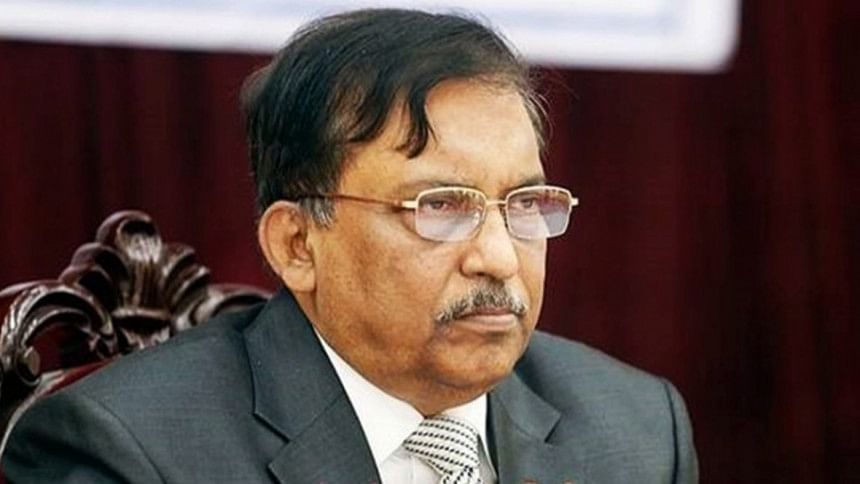 Home Minister Asaduzzaman Khan Kamal today said action will be taken under country's existing law against those who hurt religious sentiments by their posts in blogs and social media.
"Each person will follow his own religion. We will take action under the existing law if anyone hurts religious sentiments by writing any article on blogs and social media," the minister said.
He was talking to reporters after inaugurating a regional office of narcotics control at Gendaria in Dhaka.
"It is absolutely unacceptable that someone makes derogatory remarks about anyone's religion," the minister also said.
About the progress in investigation into Niladri Chattopadhyay Niloy murder, Kamal said, "We have already got some clues in this regard and we don't want to do anything over the blogger killing incident on the basis of assumptions."
"The main criminal may get away scot-free from any charge if we act on mere conjectures. We are trying our best to arrest the real killers of the blogger on the basis of the facts and evidence," he added.
Earlier, Niladri Chattopadhyay Niloy, 28, who was a Gonojagoron Mancha activist and a secular blogger, was hacked to death by unidentified assailants inside his house in Goran area of the capital in broad daylight on August 7, Friday. 
Four bloggers have been killed in the first seven months of this year, but police have not been able to arrest any single killer. They also could not dig any information from the two murderers caught by the public while trying to flee after killing Oyasiqur Rahman Babu in Tejgaon on March 30, a little over a month after the murder of writer-blogger Avijit Roy.