Accused held over using bamboo in Chuadanga building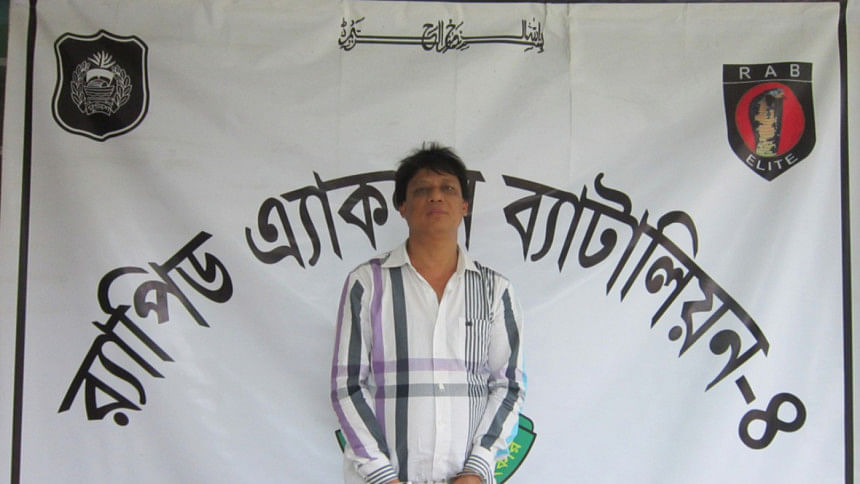 Rapid Action Battalion members have detained the prime accused in a case filed over substituting bamboo sticks for iron rods in the construction of a government-funded biological research centre in Damurhuda upazila of Chuadanga.
Moni Shing, managing director of Joy Construction Ltd of Dhaka, was arrested from Pallabi area of the capital last night, Major Md Abu Sayed Khan, deputy director of Rab-4, told The Daily Star.
READ MORE: Officials confirm use of bamboo in Chuadanga building
Joy Construction Ltd was constructing the two-storey building under the supervision of the Engineering Construction Ltd.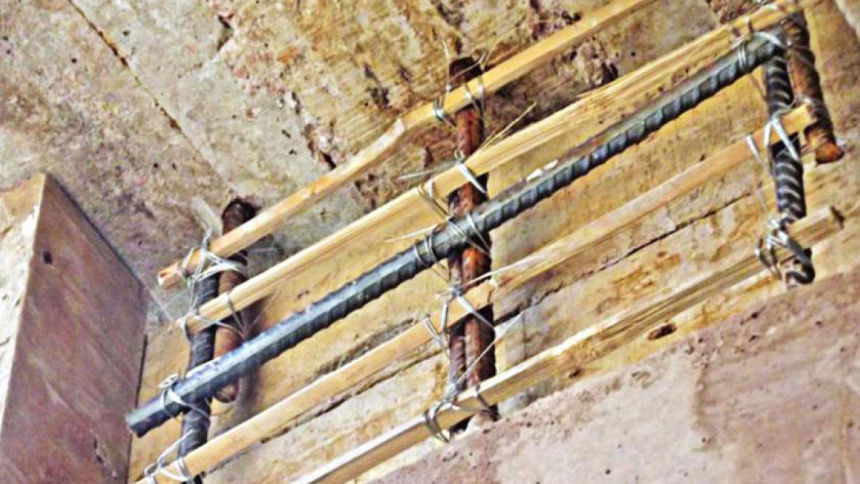 Merina Zebunnahar, acting project official and also senior monitoring and evaluation officer of the DAE in Dhaka, filed the case with Damurhuda Model Police Station on April 11.