'ACC, TIB to work together to fight corruption'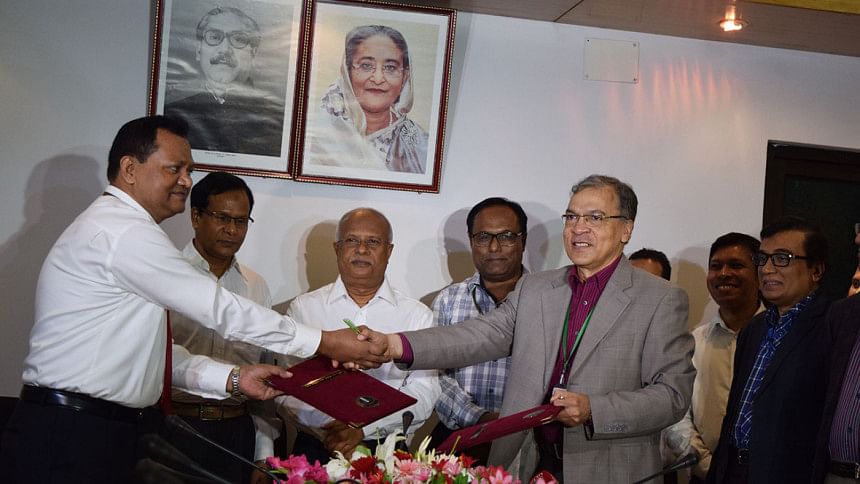 Anti-Corruption Commission (ACC) and Transparency International Bangladesh (TIB) will work together with a vow to root out corruption from the country, ACC Chairman Iqbal Mahmud said today.
The joint efforts of the two anti-graft bodies will create a unique example to root out corruption from the country, he said while signing a MoU on corruption prevention with TIB at his office in Dhaka.
The ACC chief, in a press release, also said corruption and people's harassment are increasing in the country for the prevailing bureaucratic complexities.
Stressing the need for political willingness to eliminate corruption from the society, he said the anti-graft body has been given sufficient allocation in the proposed national budget for FY 2017-18.
"The government has met our demand and it is an outcome of the government's political commitment against corruption," he said.