Abe invites Hasina to attend G-7 outreach meeting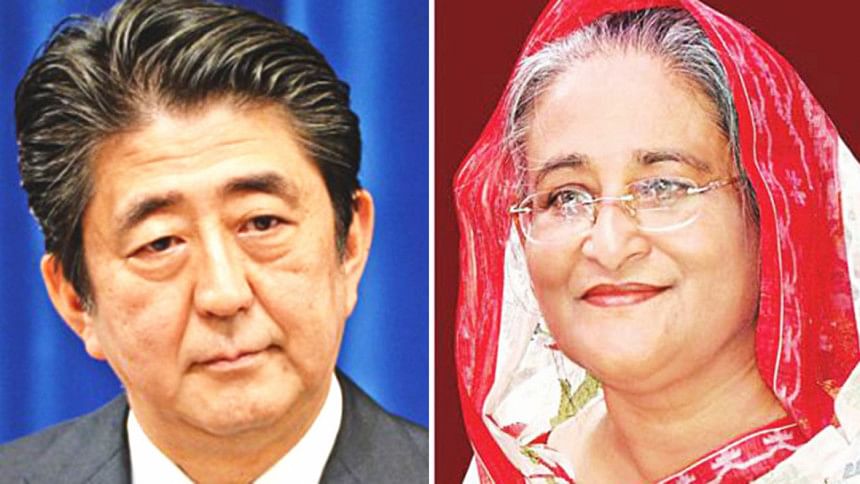 Japanese Prime Minister Shinzo Abe formally invited his Bangladeshi counterpart Sheikh Hasina to attend the outreach meeting of G-7 scheduled to be held on May 27 in Japan.
A total of seven countries, including Bangladesh, will participate in the meeting. The other countries are Laos PDR, Indonesia, Vietnam, Sri Lanka, Papua New Guniea and Chand, according to a release of Bangladesh PM's press wing.
Besides, UN Secretary General Ban Ki Moon, OECD Secretary General Angel Gurría, World Bank President Jim Yong Kim, Asian Development Bank (ADB) President Takehiko Nakao and International Monetary Fund (IMF) Managing Director Christine Lagarde will also attend the meeting, the release said.