9 'militants' held while 'preparing for bank robbery'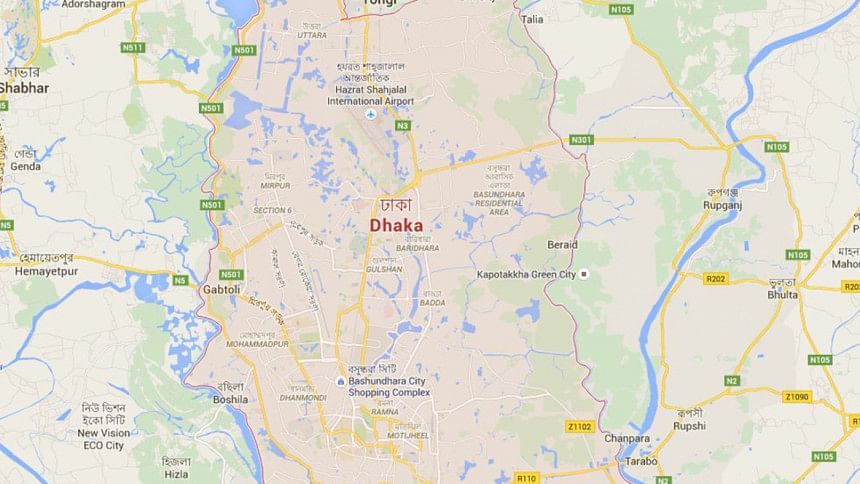 Detectives claimed to have arrested nine members of banned militant outfits Harkat-ul-Jihad-al-Islami (Huji) and Ansarullah Bangla Team (ABT) while preparing for a bank robbery in Dhaka. 
A huge amount of bombs, explosives and books on jihad were also seized from their possession, a text message sent by Dhaka Metropolitan Police (DMP) said.
A team of Detective Branch (DB) of police arrested the militants raiding different areas in the capital last night, the SMS said.
"The Huji and ABT members were plotting to rob a bank," the message reads.
The DMP is expected to hold a press briefing in this regard at its media centre later in the day.
Bangladesh Jihadi Group, militants of banned outfits Harkat-ul-Jihad-al-Islami (Huji) and Ansarullah Bangla Team were on the prowl to raise fund and establish a umbrella network.
The possible source of financing that they had planned included bank heists in and outside the capital.
Detectives today came up with such claims at a press briefing at Dhaka Metropolitan Police media centre following arrest of nine suspected Huji and ABT men.
They were nabbed from the capital's Banashree and Sutrapur on Sunday, DMP Joint Commissioner (crime) Krishna Pada Roy told the press briefing.
Sanwar Hossain, additional deputy commissioner (south), told The Daily Star that six of the arrestees, who were picked from the garage of a Banashree apartment, were planning a bank heist in the adjacent area.
Three others were arrested from Sutrapur that evening. The group had a plan to rob a bank in Dinajpur as well, Sanwar added.
Krishna Pada said during primary interrogation they understood that most of the detainees were members of Huji.
They were planning to establish a jihadi group in the form of ISIS, Krishna Pada Roy said at the press briefing.
He further said they seized some documents in support of the jihadi group from them.
Acting on a tip-off, the team nabbed Kazi Iftekhar Khaled alias Khaled alias Ifti, 28, Fahad bin Nurullah Kashemi alias Fahad alias Kayes, 20, Mohammad Rahat, 21, Din Islam, 25, Ariful Karim Chowdhury alias Adnan, 33, and Nurul Islam, 29, from a garage at Banashree around 3:05pm, Krishna Pada said at the press briefing.
They also recovered around five kilograms explosives, four machetes, 14 different types of bombs, several militancy related books and a proposed flag of the jihadi group from the first floor of the building.
It was Ifti's flat that the group had been using for bomb-making, said ADC Sanwar, adding that Rahat, Fahad and Ifti are experts in making bombs.
Later around 7:30 that evening, the same team detained Mawlana Nurullah Kashemi, 58, Delwar Hossain, 55, and Yasin Arafat, 28, from a Delwar's house on Lalmohan Das Lane at Sutrapur.
Kashemi is a spiritual leader and also a preacher while Delwar, who would host the group at the old part of Dhaka, is a local businessman.
Four cases were filed against them with Khilgaon and Sutrapur police.