8-yr-old kidnapped by uncle found dead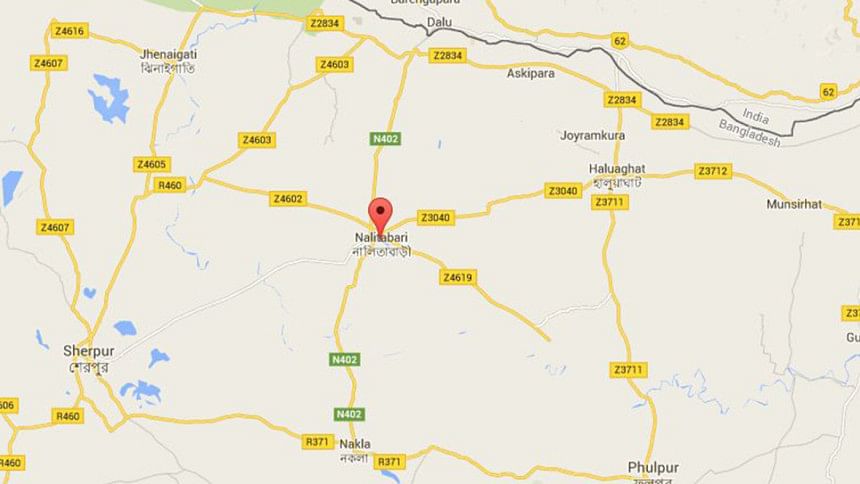 The body of an 8-year old schoolboy who was kidnapped six days ago was recovered from a hillock near Madhutila Eco Park in Nalitabari upazila of Sherpur today.
The victim was identified as Arafat Islam Rahat, a class I student of Biplap-Lopa Memorial Girls School and son of Shahidul Islam Khokon of Gridanarayanpur area of Sherpur district town.
Senior assistant police super (circle) of Sherpur M Shahjahan Miah said Rahat's maternal uncle Abdul Latif and his associates abducted Rahat from in front of his house on August 2.
The kidnappers later demanded Tk 2 lakh from his family as ransom over mobile phone.
Tipped off, a police team arrested three kidnapers -- , Rahat's maternal uncle (husband of aunt ) Abdul Latif, and two other people- Robin Miah, 21 and Imran Hasan 21 -- from different places of the upazila on August 4.
According to the information of the arrestees, police arrested another kidnapper, Aslam Miah, 22, from the district town this morning.
On the basis of the information given by Aslam, police recovered Rahat's decomposed body from the hillock around 12:00pm.
Aslam confessed to police that as per the directive of Latif he along with his associates kidnapped Rahat for ransom and strangled him to death on the hillock, Shahjahan Miah said.