8 muggers held from Dhaka University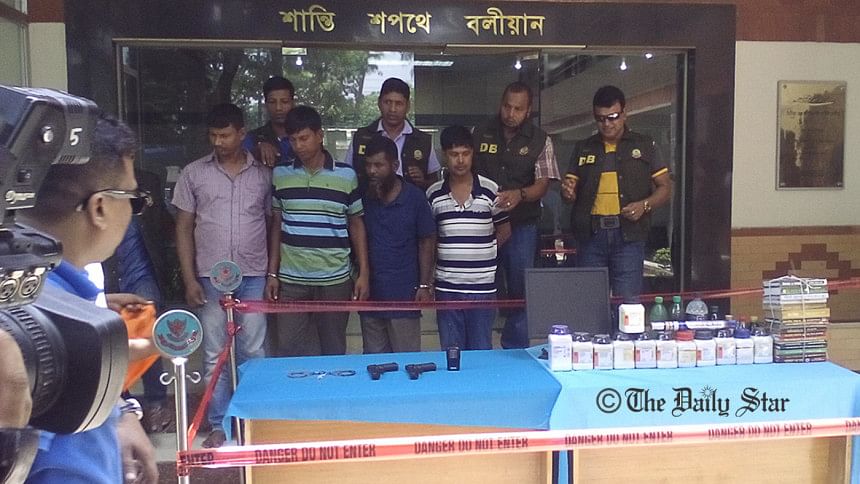 Detectives detained eight muggers including four impersonators of plainclothes in separate drives through Dhaka University last night ahead of Eid.
Four impersonators of detective police were held from around Dhaka University's Jagannath Hall area, Monirul Islam, Dhaka Metropolitan Police (DMP) spokesperson, said.
"They were held with a walky-talky, two toy pistols, a pair of handcuff and a crude bomb," he said while addressing a press briefing at DMP media centre.
They were identified as Shahidul Islam Gazi alias Mithu, ringleader of the gang, Monir Gazi alias Tulu, Tara Mia and Abul Kalam.
"They target people coming out of banks or financial institutions and then mug them at gunpoint," Monirul said.
Meanwhile, another team of Detective Branch team carried out a drive at Shahbagh and arrested four muggers along with a microbus and some knives.
The arrestees are Oli Ullah, Mohidul Islam alias Momin Bakhshi, Habibur Rahman alias Kana and Nayab Ali.