7-murder: Arrest warrant for fugitive accused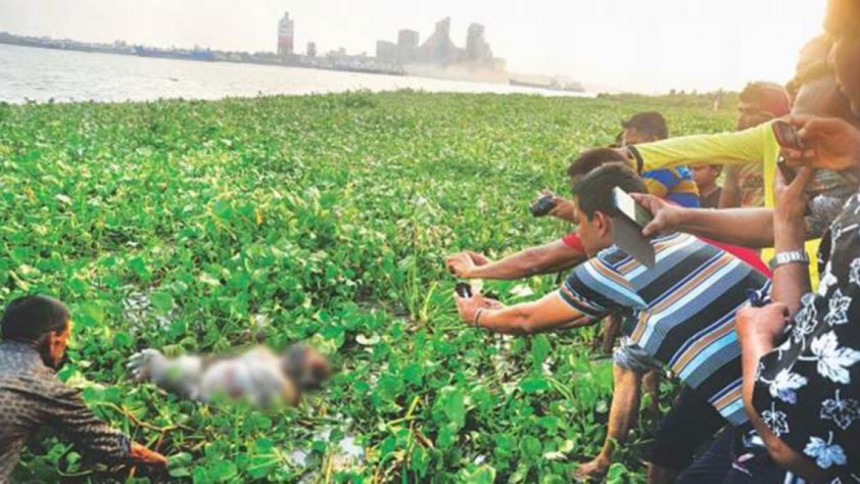 - Court issues arrest warrant against 13 fugitive accused inclduing 8 Rab men
- Accepts charge-sheets in two cases
- Rejects naraji petition filed by victim Nazrul Islam's wife
A Narayanganj court today issued arrest warrant against 13 fugitive accused including eight members of Rapid Action Battalion in sensational seven-murder cases.
Senior Judicial Magistrate Saiduzzaman Sharif passed the order after accepting charge sheets in the two cases filed in this connection.
The court also rejected a naraji (no-confidence) petition filed by Selina Islam, wife of Narayanganj City Corporation councilor Nazrul Islam who is one of the victims, on May 11 against the charge sheet submitted by the detectives dropping the names of five accused in the cases.
Earlier on April 8, detectives submitted the charge sheet of the seven-murder case against 35 naming local Awami League leader Nur Hossain as the prime accused.
The 35 include 25 members of Rapid Action Battalion (Rab) including ex-top officials Tareque Sayeed Mohammad, Arif Hossain and SM Masud Rana.
Seven people including Nazrul and senior lawyer Chandan Sarker were abducted in April last year. Later, their bodies were found floating in the river Shitalakkhya of the district.
Nazrul's father-in-law Shahidul Islam alleged that Rab personnel abducted and killed Nazrul in exchange for Tk 6 crore from a local ward councillor Nur Hossain.
The three former Rab officials, which included the in-law of a minister, confessed their involvement to the killing.