7 Shibir activists held in C'nawabganj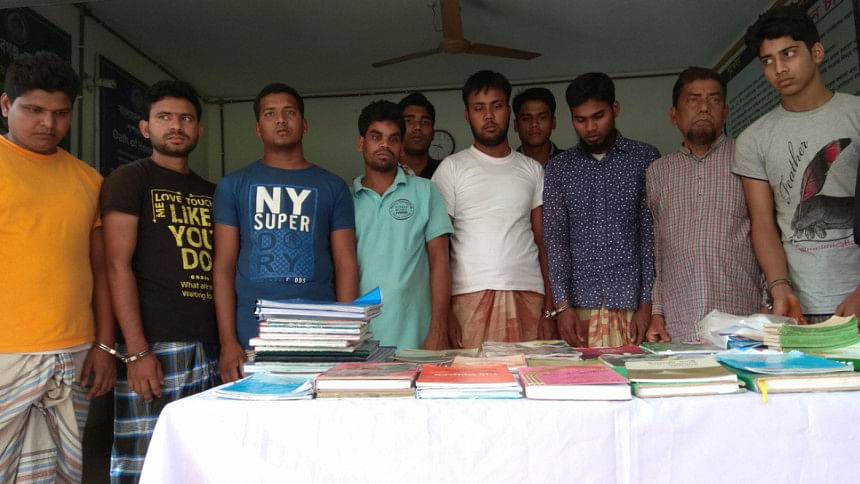 Detectives today claimed to have arrested seven activists of Chhatra Shibir, the student body of Jamaat-e-Islami, from Chapainawabganj early today for allegedly planning to carry out an attack to Mongol Shobhajatra in the district town.
The arrestees are: Abdul Hamid, 17, Muntakim, 25, Monirul Islam, 30, Haman Ali, 28, Abdul Jabbar, 25, Mohammad Mizan, 22, and Sumona Reza, 25, our Chapainawabganj correspondent reports quoting police.
Acting on a tip-off, a team of Detective Branch (DB) of police raided a student mess at Shahibagh in the town around 4:30am and arrested them, said Mahbub Alam khan, additional superintendent of police, in the district. 
The Shibir activists were holding a clandestine meeting at the mess to carry out an attack on the Mongol Shobhajatra, the police official said.
Mess owner Jaan Mohammad, 62, was also detained and some documents of Jamaat-Shibir were seized from the mess, he added.