6 Hindu idols desecrated in Natore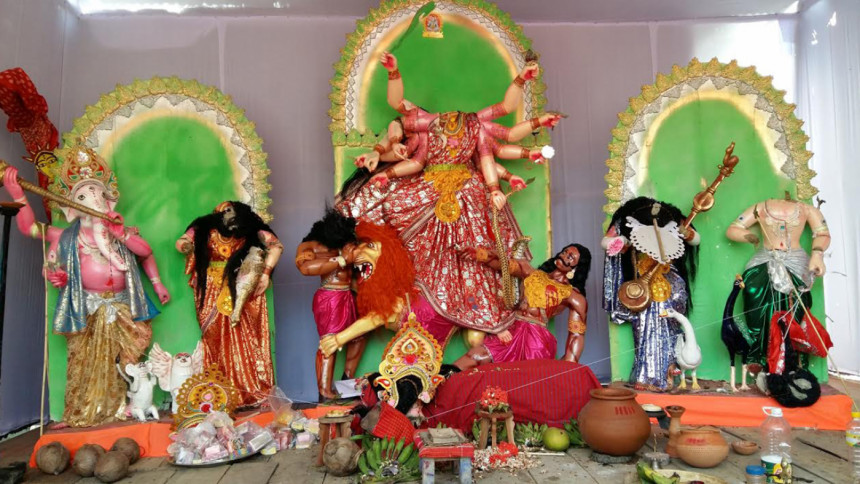 Masked miscreants attacked a temple and desecrated at least six idols at Gurudashpur upazila in Natore early today.
At least eight masked men entered the temple at Chachkoir village in the upazila and vandalised six idols including idol of Durga, Saraswati, Laxmi and Kartik around 4:30am, Madhab Sheel, president of the area's Puja Celebration Committee told our local correspondent.
"After performing a prayer people left the temple around 4:00am deploying two Ansar men for security. Later, the masked criminals vandalised the idols holding the Ansar men in confinement."
Hearing the news, agitated Hindu people of the area gave a mass beating to another Ansar man, Rajib Uddin, who was security in-charge of the temple, in connection with the incident, our correspondent reports.
Rajib is undergoing treatment at Gurudashpur Upazila Health Complex.
The agitated people also blockaded the Natore-Gurudashpur road demanding arrest of the criminals within 24 hours.
On information, Deputy Commissioner Mushiur Rahman of Natore along with other administrative high ups visited the spot and assured people of the Hindu community of taking immediate actions against the criminals.